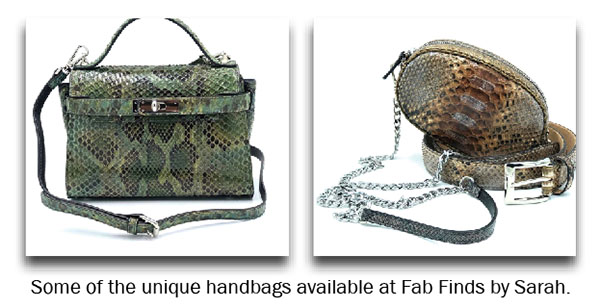 Just in time for New Year's Eve parties, Fab Finds by Sarah has returned to its winter home at the Palm Beach International Equestrian Center in Wellington.
Armed with plenty of stylish cashmere, diamond jewelry galore and the most extensive collection of coveted Golden Goose sneakers in the world, what more could the fashionista on the go want? How about exclusive leather bags and jackets from Italy, designed by Fab Finds by Sarah?
Owner Sarah Rowen has an amazing selection, which make amazing and unique holiday gifts. Equestrians and non-equestrians alike will appreciate Sarah's carefully curated fabulous finds with a boutique, white glove, personal shopping experience.
To learn more about the amazing products Fab Finds by Sarah is bringing to Wellington, visit www.fabfindsbysarah.com, check her out on Instagram at www.instagram.com/fabfindsbysarah, call (917) 499-4004 or e-mail info@fabfindsbysarah.com.