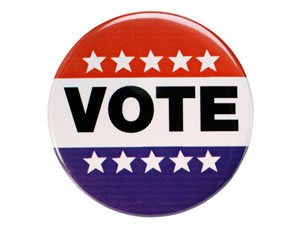 Former Loxahatchee Groves Councilwoman Marge Herzog has qualified to run for Seat 5 in the Tuesday, March 17 municipal election against incumbent Vice Mayor Dave DeMarois, who qualified last week.
The filing deadline closed Tuesday, Dec. 10.
The Seat 5 race will be the only town election on the ballot, although Loxahatchee Groves voters will also decide on several charter amendments on the March 17 ballot, which will also include Florida's presidential primary.
Herzog, who was on the Loxahatchee Groves Incorporation Committee, was elected to the inaugural Loxahatchee Groves Town Council in 2007 but was defeated by former Councilman Ryan Liang after her first term in a politically charged election.
Since then, she has remained active with the American Legion Auxiliary and the Loxahatchee Groves Landowners' Association, where she serves as president.
"I'm registered, and I'm all set to go. My bank account is open, and I'm collecting funds," she told the Town-Crier on Wednesday.
The faceoff reawakens old conflicts with DeMarois, who was on the Loxahatchee Groves Water Control District Board of Supervisors at the time and staunchly opposed the incorporation effort.
Herzog also pioneered the effort to get the first popularly elected member of the LGWCD board, as opposed to a proxy vote based on the number of acres owned, which also raised the rancor of LGWCD supporters. She was also one of the first residents to support the LGWCD becoming a dependent district to the town.
"I called Dave and told him that I was running, and he was fine with it," Herzog said. "I told him that I'm hoping for a clean campaign, and I'm expecting the same from him. We don't need any dirty politics… but that's campaigning. It's always going to be there."
DeMarois defeated former Councilman Tom Goltzené by 19 votes in March 2017.
Herzog said she is running because she feels residents need to identify more with the reasons the town incorporated.
"We've got to have people who are more community minded, that like civic duty, and that's me," she said. "I like giving back to the community."
Herzog came to Florida in 1993 and soon became a permanent resident of Loxahatchee Groves.
"I lived in Broward for 18 months, and I decided that was not the place where I wanted to be," she recalled. "We moved up here to Loxahatchee Groves, and my son and daughter came with us and lived here with us for a while. Then they went off and married, had their own children, and George and I stayed here. We just loved the quiet, peaceful area and the friendliness of [the residents]."
Herzog attended William Patterson University in New Jersey where she studied teaching. Her husband, George, died in October 2018.
"I was on the committee to incorporate Loxahatchee Groves from the LGLA, that's where it started," she said. "We went to Tallahassee twice trying to get approval. The first year we were stopped because the owner of the property where the college is wanted to develop that property."
If elected, Herzog said she wants to have a more unified feeling in the town.
"There's some very distant groups that I'd like to find out what would make them happy and figure out why there is such division."