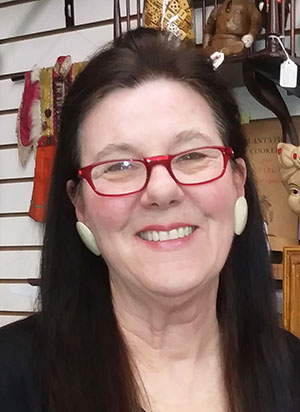 THE SONIC BOOMER
While most of us are taking a breather this week — the week after the holidays end and before the holiday invoices arrive — some are currently immersed in the seven-day celebration that is Kwanzaa.
Established in 1966 by a teacher of black studies, the goal is to link African traditions with American customs. There's a candleholder (called a kinara) which is similar to a menorah but with a single black candle, three red and three green candles. The candles represent seven core principles (unity, self-determination, collective work and responsibility, cooperative economics, purpose, creativity and faith). There is also a feast and the exchange of educational, handmade gifts.
My family is not of African descent, and the way I know this is that we would really screw up Kwanzaa.
In the first place, lopping a couple of candles off a menorah does not make it a kinara. But my family would do this based on the fact that we might be able to buy a menorah cheap at a post-Hanukkah price. Same goes for the candles themselves. We would also cheat on the "handmade gifts" part because, again, 90 percent off.
I've read that small gifts like bookmarks or socks are exchanged. But, core principles of unity and responsibility aside, we would still be trying to one-up each other. We'd buy sale-price socks at Old Navy and add wayward tails of yarn to make them look handmade. We'd storm Barnes & Noble, loading up on more discounted bookmarks than we'd ever need.
We might even dress in traditional African garb for the feast, but it is not a good look for us. Swathed in colorful fabric, I generally look like I've come out of the shower — and not in a damp, dewy, adorable way but in a stumbling, disoriented, fell-into-the-towel-bar kind of way.
If you've been to the islands, you've probably seen white girls with cornrows in their hair. I've even tried it myself. Precious few of us can pull off this look. In my case, the guy I was dating at the time was visibly shaken to see the results and asked me to please never do that again. I'm pale… my face has no sculpture to it… I look ridiculous.
I suppose I could get behind the feast thing. I eat like my life depends on it anyway. Jerk chicken and rice — I suppose I could drive down to Pollo Tropical and get a TropiChop. But a lot of Kwanzaans fast. I don't know. Sounds difficult, like you'd have to make a commitment or something. Not my strong suit.
I would enjoy the music. In my opinion, African drum music rocks the house. I bought a three-CD set at Disney World several years ago and keep it under the seat of my car. When I've had a bad day, I crank it up and feel better right away. I don't roll down the windows — it's my little secret.
But crafty socks, commercialized drum music and a chicken dinner to go do not a Kwanzaa make. If you celebrate it, enjoy. As for me, I will shop for my New Year's outfit and then settle down to pay my bills.
It's all downhill from here.