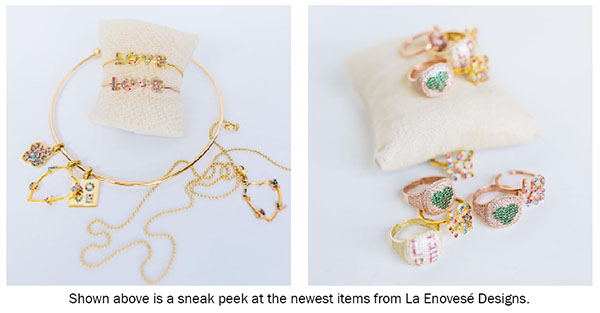 Kaela Marie Genovese, the owner/designer of La Enovesé Designs, is proud to announce the launch of her new "Amoré Collection."
This collection consists of her one-of-a-kind sketches and designs that she had produced in a facility in Switzerland, where Swarovski is produced. They will be for sale at her trunk shows as well as on the La Enovesé Designs web site.
New Jersey native Genovese has been a Wellington resident for 19 years. She has always loved creating and designing jewelry. Genovese started designing and creating one-of-a-kind jewelry pieces to give to her family and friends. She came to Wellington and attended the King's Academy for high school and earned her bachelor's degree from Palm Beach Atlantic University.
Today, she is creating one-of-a-kind, handmade designs that are available to the public. For more info., visit www.laenovesedesigns.com.