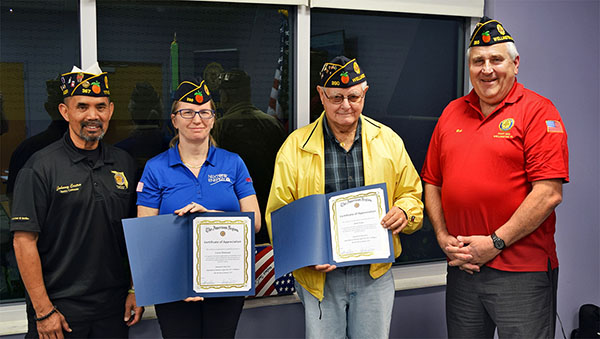 At a recent meeting of Wellington's American Legion Post 390, two members received certificates of appreciation for outstanding service to the post.
Loren Heistand was recognized for accepting an officer's position and creating a Facebook page during the inception of Post 390. This assisted in a much-needed social media program in order to inform Wellington and the surrounding communities of its creation. Heistand has two children and was attending night school at the time.
John Isola was recognized for his continuous effort in coordinating donors and administering the American Legion Post 390 "Future Heroes" Golf Tournament fundraiser. When soliciting donors and promoting the current year's program, he meets personally with each donor to express his gratitude and inform them how these funds are used for scholarships for eligible students of veteran and first responder families.