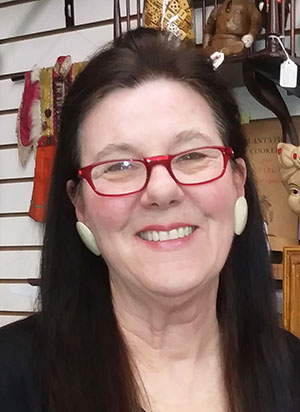 THE SONIC BOOMER
Renninger's Antique Center in Mt. Dora hosts several "extravaganzas" each year where antiques dealers from all over the country come to sell their wares. They spread out way past the permanent Renninger's buildings in tents or trucks parked all over the area.
These are events that I should not be allowed to attend because I lose my mind. The prices! The variety! The cool stuff I've never seen before! It's just too much. It's sensory overload for me.
Not that I'm a newbie. Thanks to tons of experience at the antiques fairs held on the South Florida Fairgrounds, I have become an accomplished shopper. I can even share tips:
a) Bring the biggest cart you can drag,
b) Dress for the weather,
c) Drink water,
d) Bring small bills,
e) Haggle, and (most importantly),
f) Stick to a budget.
Since opening my second antiques store, I have given myself ample excuses to attend these kinds of things. Most recently, I was at one in Nashville, recently redesigned to make shopping even easier! And it would be easy, if only I would heed my own helpful tips. Instead…
a) I Immediately fill my cart with loads of cast iron or sets of books or things that poke out the sides and stick into the ground and make dragging impossible,
b) I leave my sweater in the car,
c) I subsist solely on high-priced lemonade that I purchase "on the fly,"
d) I forget to break my bills in my haste to get over there, and,
e) I throw my budget out the window.
I do remember to haggle. I used to hate it because I used to have pride; now I'd rather have money. So I follow the advice of my hero, Mary Randolph Carter, and always ask if there's any "wiggle room" on an item.
For the as-yet-unafflicted, Mary Randolph Carter wrote "The Joy of Junk," "For the Love of Old," "Never Stop to Think, 'Do I Have a Place for This?'" and lots more fun titles. She also is an executive at Ralph Lauren, so it's not like her style doesn't have credibility. And her books are loaded with photos — they're like comic books for my adult head. Still, whenever I can, I've got to get my boots on the ground, if you know what I mean.
So, I was at Renninger's last weekend, having a ball. I was frequently lost amid the tonnage, but I did manage to return to my car several times loaded down with broken woolen mill spindles, the cast iron rack they fit into, a pile of faded old Christmas corsages, a hammered-tin mobile of misshapen stars and a pile of stuff for my stores because, remember, that is why I told myself I was going. The lucky find of the trip (and there always is one) was a beat-up pot metal lamp base of Beethoven at a piano. His head and hands have been painted white, which gives him a rather freakish look, but, for the haggle-down price of $5, he will be the new centerpiece of my Halloween 2020 tablescape. You just can't get things like that at Macy's!