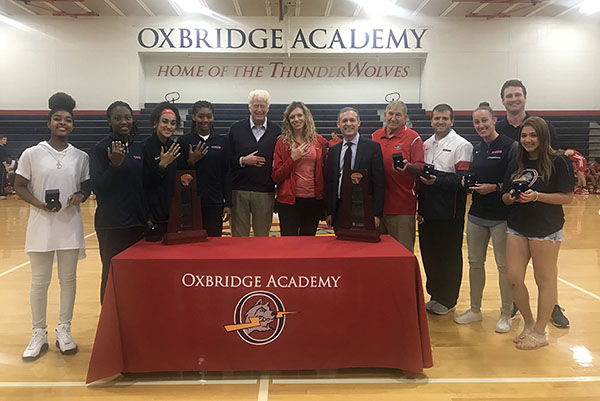 Oxbridge Academy founder and Palm Beach resident William Koch presented championship rings to members and coaches of the Oxbridge Academy girls basketball team on Thursday, Dec. 12.
The 2018-19 girls basketball team won its second-consecutive FHSAA Class 5A State Championship. The girls finished their season with a school record 30 wins as the ThunderWolves completed the year with a 30-2 record.
The team coach is Tracy Wolfe, assisted by Dave Ullom and Meghan Gavin. The Oxbridge Academy athletic trainer is Joe Klanecky.