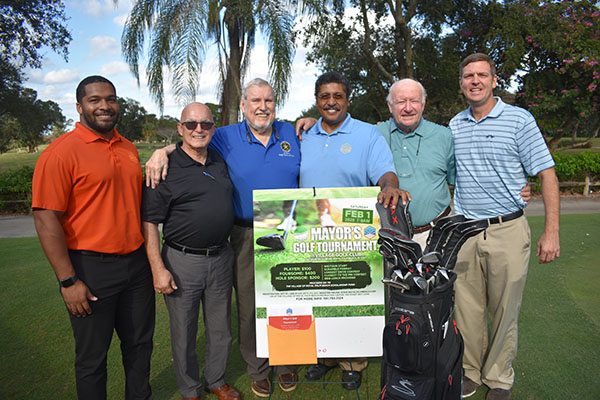 The Royal Palm Beach Mayor's Golf Tournament Committee met recently to finalize details for the upcoming golf event to be held at the Village Golf Club in Royal Palm Beach on Saturday, Feb. 1 with an 8 a.m. shotgun start.
Immediately following the tournament will be a buffet luncheon, awards ceremony, raffle with more than 60 prizes and a silent auction. There will be numerous games before, after and on the golf course, along with free massages on the golf course provided by Sole Salon and Massage Envy. There will also be free food served on the course donated by TGI Fridays, Big Rocco's Pizzeria and Applebee's.
Proceeds from the event will benefit the Royal Palm Beach Scholarship Fund.
For more information, and sponsorship opportunities, call Ed Portman at (561) 602-4409, J.P. Begley at (561) 906-4914, the Village Golf Club at (561) 793-1400 or the Village of Royal Palm Beach at (561) 790-5100.