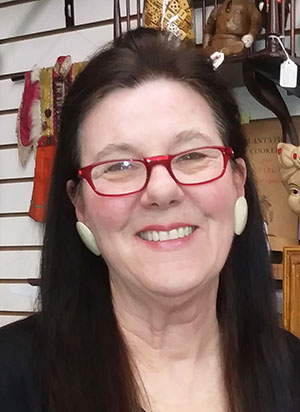 THE SONIC BOOMER
Well, the Chiefs won the Super Bowl, and Kansas City has lost its mind.
That, of course, is the very environment in which I thrive. Since Kansas City is our second home anyway, we dashed up there to be part of it all. (It doesn't hurt that two of the grandchildren live there.)
Pulling into the town at night, the first thing we noticed was that nearly every large office building had been swathed in light — bright red light. It was quite dramatic.
Kansas City is known for its fountains, and red or yellow water splashed happily from a thousand spigots. The buses had been wrapped in Chiefs logos. KC arrowhead flags lined the main streets.
At the kids' school, everyone had been wearing Chiefs gear for a week, and there were heartwarming handmade posters in the hallway.
I was impressed. All that support and the Super Bowl coin hadn't even been flipped yet.
After it had, every home's windows emanated a televised blue light. The entire city became a ghost town.
One lady told me she had to step out to walk her dog during the game and there wasn't a car on the road. "It was eerie," she said.
I myself was glued to the set. (Sorry, Packers.) Following three quarters of nail-biting thanks to the San Francisco 49ers, the Chiefs dramatically rallied in the fourth quarter, winning it 31-20. Superstar quarterback Patrick Mahomes even got to answer the question, "What's next?" with "Something I've waited my whole life to say — I'm going to Disney World!"
No disrespect intended, but the reception that team will get from those in attendance at Disney's victory parade will not be able to hold a candle to how they are going to be welcomed back to Kansas City.
Back in 2015, KC's Union Station was bathed in blue when the Royals won the World Series, but it's red now. Estimates put the number of people who attended the Royals' victory celebration at that historic railway hub at 800,000. It was the largest special event in Missouri's history, and that included anything St. Louis had done. Yet triple that number is expected when the Chiefs return home. They will definitely feel the love.
It will also bring a ton of money into the city. Which got me thinking; together with all the other rewards and accolades the winning team receives, why not also bestow upon it the right to host the next Super Bowl? It seems only fair.
And if, for any number of reasons, they choose not to host, they could still open their stadium with $50 seats for those who just want to be among like-minded fans and watch the game on the Jumbotron. Food trucks could rent spaces on the field and sell snacks. And maybe have fireworks at the ready.
Because if there's one thing I'm an expert on, it's the Super Bowl.
At least since Sunday night.