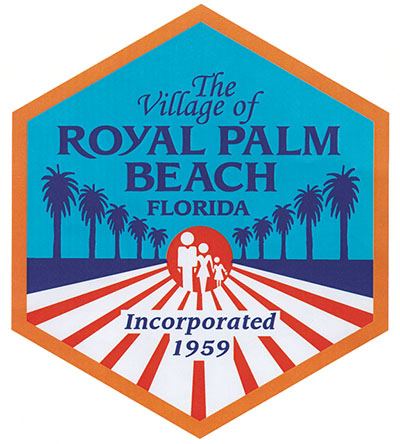 The Royal Palm Beach Village Council approved a site plan and architectural modifications on Thursday, Feb. 20 for a new Mexican restaurant to be located near the Regal Cinemas on State Road 7, and after a short-scheduled construction, residents will soon be able to enjoy tacos al fresco.
The 1.38-acre parcel of land, located at 1005 N. State Road 7, was most recently the site of an existing restaurant, Zaxby's, whose drive-through area is being rebuilt into outdoor dining for the new Mexican eatery, PapiChulo Taco Bar. "It is chef-driven food from a taco restaurant," explained planner Brian Cheguis, representing the applicants.
He introduced one of the owners, Cleve Mash. "This is our second location," said Mash, whose group owns more than a dozen other restaurants with a variety of names. "Our PapiChulo location in Jupiter has outdoor seating. People love outdoor seating. It's a reason to live in South Florida."
Cheguis said that the trend is to have a smaller footprint and a bigger outdoor patio. He added that the permitting was ready to be applied for pending approval.
Mayor Fred Pinto and Councilman Jeff Hmara asked to get a little marketing background from the applicants, inquiring about their choice of Royal Palm Beach as a location for the new dining establishment. "How did you come to believe tacos would do well here?" Pinto asked.
Mash said that it boiled down to the fact that their restaurant would be unique in the village and that they like to build in family communities.
"We do have a concentration of family life," Pinto agreed.
Mash continued that there is not that much work to be done with the existing location. "We are adding a bar area," he said.
The council approved the changes unanimously, and work has already begun on the space.
In other business:
• Village Engineer Chris Marsh was acknowledged as a hometown success story, who has now worked 20 years with the village, the last decade as the village engineer. He grew up in La Mancha and oversaw Royal Palm Beach Commons Park as one of his first projects with the village. "For Chris, every project is personal," Pinto said.
• March was proclaimed as Bicycle Month in Royal Palm Beach, highlighting the village's access to public and private facilities through 55 miles of shared trails and 31 miles of non-motorized bicycle trails.