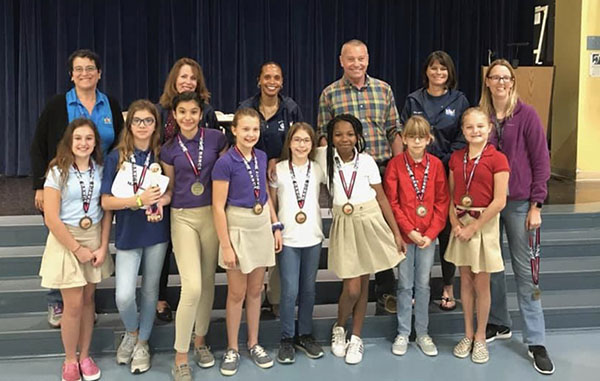 There was a lot of excitement on the Wellington Elementary School campus on Friday, Jan. 24. Students, parents and staff came to the cafeteria to watch the fifth-grade students compete to be Square Dancing Olympians.
The Square Dancing Olympics has become an annual event at the school. Music teacher Dave Morrison and the students have been practicing square dancing for about six weeks.
In the end, fifth-grade teacher Kelly Small was proud to watch her students be handed their gold medals. Small also received the Square Dancing Trophy, which will stay in her room until next year's event. All of the fifth-grade classes did an amazing job.