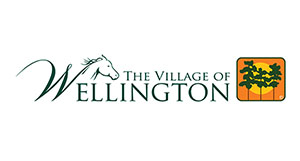 Wellington's Village Hall has closed its doors to the public until further notice. Staff will continue working to provide services to residents. The village encourages everyone to take advantage of its online services. For a list of services that may be accessed online, visit the "How Do I" page at www.wellingtonfl.gov.
Village Hall, including the Building Department, is closed to the public. Assistance with Planning & Zoning, Engineering, the Building Department, or Code Compliance is outlined below:
Building — All permits will be processed electronically. To start the permit process, e-mail the completed permit application to buildingdocs@wellingtonfl.gov. Once your application is entered, you may follow the standard online permit process. Instructions and guidance is available online at www.wellingtonfl.gov/269/guide-to-permitting.
Customers who regularly submit water heater and air conditioning replacement permits by paper must e-mail the completed permit application and supporting documents to buildingdocs@wellingtonfl.gov for processing. For any assistance, call (561) 753-2430
Code Compliance — Wellington's Code Compliance Division remains operational. Public interaction will be by appointment only. Customers and respondents that need assistance should e-mail code@wellingtonfl.gov or call (561) 753-2560.
Engineering — Meetings with the Engineering Department will be on an appointment basis only and will be limited to e-mail at engineering@wellingtonfl.gov and phone calls to (561) 791-4002.
Planning & Zoning — E-mail planninginfo@wellingtonfl.gov for assistance or call (561) 791-4000.
Utility Payments — Water and wastewater utility services continue to operate normally. To pay your water bill, visit www.wellingtonfl.gov/waterbill or call (561) 753-2418 (press 1, then 1).
Wellington has activated two call centers: Village Hall at (561) 791-4000 and the Senior Call Center at (561) 791-4796.
These lines are for information about services and changes; they are not intended to provide medical assistance. Please call your physician or the Florida Department of Health for health-related questions.
The following facilities are closed until further notice: Village Park, the Wellington Amphitheater, the Wellington Community Center, the Lake Wellington Professional Centre, the Wellington Aquatics Complex and the Wellington Tennis Center.