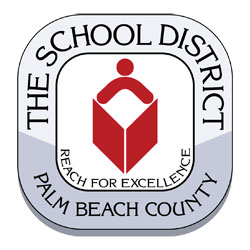 The annual joint meeting of Wellington's Public Safety Committee and Education Committee on Tuesday, March 3 at the Wellington Community Center drew a large crowd to hear an update on school safety and projects funded by the one-cent sales surtax.
Palm Beach County School Police Chief Frank Kitzerow provided the school safety update, highlighting the many changes implemented in the two years since the tragic shooting at Marjorie Stoneman Douglas High School in Parkland.
Kitzerow said that his agency has hired 152 new officers in the past 18 months for a total of 271 to provide safety in the 187 public schools and 51 charter schools he is responsible for protecting.
"We have 38 officers who were at the World Trade Center site on 9/11," he said. "All the members of this team are committed to go down that hall by themselves if the need arises," Kitzerow explained. "I am extremely proud of them."
Kitzerow said that his team is "setting a high benchmark for protection," describing some of the resources and activities of the police force. "We have a long tradition of collaboration," he said, noting a unified command structure with other first responding teams.
Kitzerow explained security enhancement projects and their components, along with the efforts at prevention, intervention and diversion taken before an incident occurs. He touched on the required tools and training to deal with potential events. "We have threat assessment teams on every campus," he said. "We work to make sure it is code green by the time the sun comes up every school day. It is all part of being safe and feeling safe."
Each officer is equipped with a Sonim portable command center, Kitzerow said. This looks like a regular smart phone but can connect with the facility's wi-fi to show where the officer is and allow them to talk back and forth clearly.
So far this school year, the school police have dealt with 549 incidents among a population of 200,000 students. With its real time command center, staff can view cameras from every school and control the doors to lockdown a facility. Should there be a serious incident, trained specialists help to reunify thousands of people from a large school, counting both students and parents.
Kitzerow noted his agency's work with the Youth Court program. "You will never arrest your way out of a problem," he said. "The program allows first-time offenders to be judged in a court by their peers and ultimately have their record remain clean."
He said that the policy has resulted in more than 95 percent of participants never re-offending. "I think that's an 'A,'" he said.
The school district's Chief Operating Officer Wanda Paul said that during the economic downturn that began in 2008, much required maintenance was deferred on schools.
"We were in desperate need of facility renewal at Wellington schools," she said. "[Throughout the county], we could have used $2 billion, but the referendum of 2016 will provide $1.3 billion, and we are going to spend every penny on our schools."
Paul said that facility condition assessments were done throughout the county to determine upgrades that would replace failing components and extend the life of school facilities. She noted that Wellington Landings Middle School and New Horizons Elementary School, which had been assessed as needing a lot of work, have had major upgrades, and that work is now complete. "The work on Wellington High School will be done over the next two summers and on holidays when students are not in school," she said.
Central Region Superintendent Valerie Zuloaga-Haines brought greetings from Superintendent Dr. Donald Fennoy, who could not be present. She and her team presented a strategic 5-year plan that sunsets next year and will be replaced with a new, updated vision. "It is a roadmap to ensure we are providing excellence," she said.
Zuloaga-Haines noted that the district likes to use empirical data to positively affect long-term outcomes (or LTOs). "In education, we like to use letters for things," she said.
She reported that in the high schools, achievement is increasing in all groups, although gaps in success remain between white, black and Hispanic students. "Black students are under-enrolled in advanced courses, and white students are over-enrolled compared to their percentage of the overall student body," Zuloaga-Haines said, noting that Hispanic students' percentages were consistent between enrollment and representation in advanced courses. "Advanced coursework is meant to be challenging. It is a productive struggle."
Haines also noted that each school has a behavioral health professional, and that 100 schools in the county have co-located services for mental health.
In other business:
• The "Texting Your Life Away" essay contest to build awareness of the dangers of texting and driving was deemed a great success and will be repeated again next year. The topic focused on the dangers of the number one cause of death among teenagers — distracted driving — and drew nearly 50 entries from Wellington and Palm Beach Central high schools.
• Speakers cited the importance of completing the upcoming 2020 U.S. Census form to facilitate funding for area schools.
• The consensus among members of both boards was that the meetings are highly productive and bi-annual meetings should be considered.