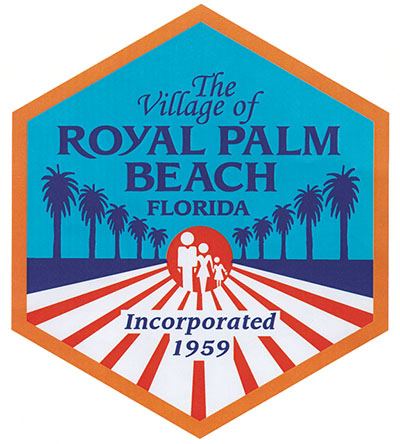 Closures due to COVID-19 has led the Village of Royal Palm Beach to ask residents to use the village's many available online services.
Mayor Fred Pinto said that the village is continuing to take extraordinary steps to protect the public and village employees. As of March 19, these include:
• All indoor activities at village facilities are cancelled.
• Access to the Royal Palm Beach Recreation Center lobby is open, but access to the facility is closed.
• Access to the Royal Palm Beach Cultural Center lobby is open, but access to the facility is closed.
• Access to the Royal Palm Beach Village Hall lobby is open, but residents are strongly encouraged to take advantage of online and phone services.
• At this time, pavilion rentals remain available, but most outdoor activities are canceled.
As for other village services:
• Public meetings are continuing as planned, but attendees are urged to practice social distancing if attending.
• Village parks are open to the public.
• Building and code enforcement inspections remain uninterrupted, however, if an inspector comes to your property, residents are asked to practice responsible social distancing to protect you and the inspector.
The Village of Royal Palm Beach provides many services either online or over the phone. For public safety and the safety of village staff, Pinto is urging the public to use these options instead of visiting village offices in person.
The village is also rolling out new public awareness materials to be distributed at all its public buildings. Informational signs specific to the coronavirus are being posted at village facilities. Links to the Centers for Disease Control and the Palm Beach County coronavirus web pages have been posted to the village web site.
"This is an unprecedented threat to public health and safety, and as a village, we are responding with equally unprecedented measures," Pinto said. "Our efforts are targeting two fronts. We must ensure our first responders and facilities are prepared. But we also have a responsibility to arm our residents with the information they need to protect their families."
While government business must continue during the crisis, the village is moving quickly to increase visitor safety at government facilities. Extra cleaning supplies are being stockpiled, including bleach wipes, air sprays, hand sanitizer and dispensers. Departments that have frequent public contact have been instructed to wipe down counter tops, doorknobs and public areas with disinfecting wipes.
For more info., visit www.royalpalmbeach.com/coronavirus.