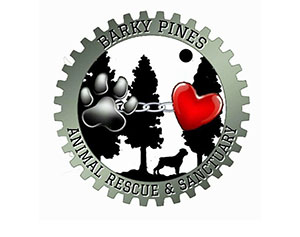 Barky Pines Animal Rescue and Sanctuary is participating in #GivingTuesdayNow to meet the needs of the rescued animals living within the sanctuary during these unprecedented times.
#GivingTuesdayNow is a new global day of giving and unity that will take place on Tuesday, May 5 — in addition to the regularly scheduled Dec. 1, 2020 #GivingTuesday — as an emergency response to the unprecedented need caused by COVID-19. The day is designed to drive an influx of generosity, citizen engagement, business and philanthropy activation, and support for communities and nonprofits around the world.
At a time when we are all experiencing the pandemic, generosity is what brings people of all races, faiths and political views together across the globe. Generosity gives everyone power to make a positive change in the lives of others and is a fundamental value anyone can act on. It is a day for everyone around the world to stand together and give back in all ways, no matter who or where we are.
Barky Pines needs several items to continue its operations caring for animals within its sanctuary. Barky Pines has been impacted by COVID-19 because of several event cancellations, including adoption events. This has caused an increase of more animals to care for. Items needed include: daily cleaning supplies such as Clorox bleach, disinfectant sprays, paper towels, potty pads, small and large breed dog food, and farm animal feed.
Donations can be mailed directly to Barky Pines through Amazon or other companies. They can also be dropped off at the entrance of Barky Pines. A link to send a monetary gift can be found at www.barkypinesanimalrescue.com or on its social media pages. Barky Pines is also encouraging the public to adopt pets during this time.
"The community has already stepped up since the start of the health crisis by adopting, donating food and donating other essential items. We are so grateful for the ongoing support," Barky Pines Director Elizabeth Accomando said. "We have also started a crisis pantry for owners having trouble feeding their pets during this time."
Those interested in joining Barky Pines' #GivingTuesdayNow efforts can visit www.givesignup.org/DonationWebsite/CrisisReliefForHomelessPets, www.barkypinesanimalrescue.com or www.facebook.com/BarkyPinesAnimalRescueSanctuary, or find Barky Pines on Instagram and Twitter.
For more details about the GivingTuesday movement, visit www.givingtuesday.org.
Barky Pines is an animal rescue and sanctuary located in Loxahatchee with a mission to save those who would otherwise be euthanized and to unite furry friends with their forever homes. Barky Pines is the second largest rescuer of animals from Palm Beach County Animal Care & Control.
GivingTuesday is a global generosity movement unleashing the power of people and organizations to transform their communities and the world. GivingTuesday was created in 2012 as a simple idea: a day that encourages people to do good. Over the past eight years, it has grown into a global movement that inspires hundreds of millions of people to give, collaborate and celebrate generosity.