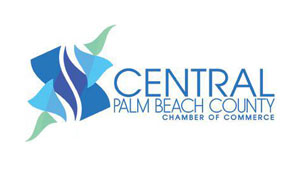 With each passing day, the business community is getting closer to the day when many can re-open for businesses, greet customers and move past the COVID-19 pandemic. On Monday, April 27 at 2 p.m., the Central Palm Beach County Chamber of Commerce will host a free webinar/conference call on "Post-COVID-19, What You Need to Know Reopening Your Business."
Business owners have a great deal on their plates right now, trying to keep businesses going, securing EDIL loans, PPP applications and employee concerns, along with some homeschooling children.
Yet it is also important to get local businesses ready for when they're allowed to reopen. The April 27 webinar will feature experts from the legal and insurance professions, providing information that all business owners should be thinking about now, planning for when you can re-open your business full time.
To register for the webinar, click here. The experts will try to address all questions during the call, but attendees should send them ahead of time to info@cpbchamber.com.
Don't wait until the day you reopen your business to get your questions answered, plan now for a smoother transition.