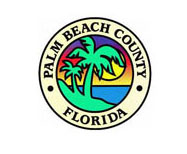 At a special meeting of the Palm Beach County Board of County Commissioners on Tuesday, April 14, the board took the following actions:
Bonds — The board discussed whether to go forward with placing two bond referendums to fund environmental and housing projects on the November ballot. In light of the extreme disruptions and economic uncertainty posed by the COVID-19 outbreak, as well as heavy demands on staff, board members agreed to withdraw both bond proposals and to revisit them in the 2022 election cycle.
Homeless Shelter — The board approved a one-year contract with Gulfstream Goodwill Industries in the amount of $2.551 million, of which $138,546 will be a one-time advance payment, to provide emergency shelter to homeless individuals living in John Prince Park. The proposed 100 to 125-bed facility near the South Florida Fairgrounds will operate until a new homeless shelter under development in Lake Worth opens. The board approved a budget transfer of $3.229 million from contingency reserves to appropriate funding to Community Services, Facilities Development & Operations, and Parks & Recreation; a budget amendment of $958,736 to establish budget in the capital outlay fund; and nine full-time equivalent positions.
COVID-19 — The board received an update from Dr. Alina Alonso, director of the Florida Department of Health-Palm Beach County, on local efforts to contain community spread of the coronavirus COVID-19. Alonso said the infection curve in Palm Beach County is flattening and urged everyone to continue social distancing and staying at home. Through April 13, there were 20,601 confirmed cases of COVID-19 in Florida and 470 deaths. Palm Beach County had 1,704 confirmed cases and 88 fatalities. A total of 371 patients have required hospitalization in Palm Beach County. "We are keeping very close track of our hospital ICU capacity," Alonso said. "None of our local hospitals are at capacity." She added that it appears an emergency field hospital set up at the fairgrounds may not be needed.
Tellus Products — The approved on first reading and to advertise for public hearing on May 5 an ad valorem tax exemption in an amount not to exceed $850,000 over a 10-year period for Tellus Products LLC. The Belle Glade company has met its obligation to make a minimum $40 million capital investment, create 71 new jobs over a five-year period at an annualized average wage of $50,000, and maintain those new jobs for five years. The project's estimated economic impact over a five-year period is $162 million.
In Memoriam — The board recognized the recent passing of Ron Jarriel, a retired Palm Beach County firefighter who served on the Loxahatchee Groves Town Council and Loxahatchee Groves Water Control District Board of Supervisors. The board also noted the passing of Broward County State Rep. Kristin Jacobs, an environmental advocate who helped establish the Southeast Florida Regional Climate Change Compact.