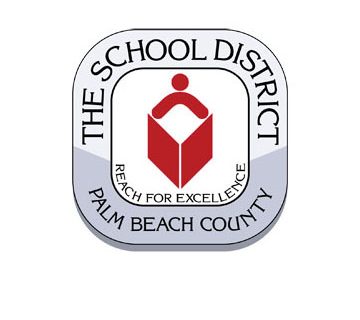 Palm Beach County School District has formally canceled the high school graduation ceremonies scheduled for May at the South Florida Fairgrounds.
The following letter was sent Tuesday, April 7 from Superintendent Dr. Donald Fennoy to students and parents of the Class of 2020:
To the Distinguished Class of 2020:
It is with a heavy heart that I share the following disappointing graduation update with you.
Because of the current State of Florida "Stay-at-Home" order, and federal health directives to practice social distancing, I have made the very difficult decision to cancel this year's graduation ceremonies at the South Florida Fairgrounds. I have not discounted exploring other options as we monitor the pandemic and its impact on Florida. Moving forward, the district will be communicating with your principal and your student government representatives regarding other viable opportunities to mark this great milestone in your life.
Cancelling this annual tradition at the fairgrounds is something I never would have envisioned before COVID-19 changed life as we know it.
Please know that your teachers, your principals, your superintendent and everyone who assisted you along your educational journey are profoundly proud of you and your accomplishments. You deserve to be celebrated in grand fashion. I regret, more than I can say, that this is just not possible to safely accomplish in a public setting at this time.
Your hard-earned high school diploma is a testament to your great success and determination. Your diploma will be mailed to your home, and I know that you and your family will treasure it no matter how it is conveyed to you.
On behalf of the entire School District of Palm Beach County, please accept our most sincere appreciation of your understanding during this time of uncertainty.
Respectfully,
Donald E. Fennoy II, Ed.D.
Superintendent, School District of Palm Beach County
UPDATE:
The school district clarified on Wednesday that while the graduations at the fairgrounds have been canceled, the graduations themselves may continue at another venue or in another format:
"As Superintendent Donald Fennoy stated in his letter to seniors and parents yesterday, the district is exploring other commencement options.
"Yesterday's announcement regarding graduations was not that they are cancelled outright, it was to inform parents and seniors that ceremonies will not be taking place at the South Florida Fairgrounds.
"The district had a legal contractual agreement with the South Florida Fairgrounds to cancel the venue within 30 days of the first scheduled graduation.
"Amid the current coronavirus pandemic, the district made a decision to cancel, based on the safety of students and staff who would be gathered indoors in a large group setting.
"More information is forthcoming as district staff works closely with school principals and student government representatives regarding the potential for other commencement opportunities.
"Thank you for your patience as the district determines how best to safely recognize the Class of 2020 for reaching this milestone in their academic career."
For more information about the School District of Palm Beach County, visit www.palmbeachschools.org.