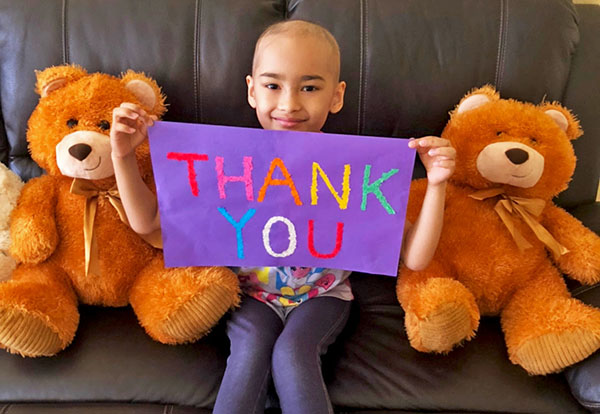 Wellington-based nonprofit Polo for Life has broadened its direct impact objective in response to the global COVID-19 pandemic.
In March, Polo for Life donated a total of $450,000 to five local organizations that help and support pediatric cancer patients and their families, with each organization receiving $90,000. Recently, the COVID-19 created more financial hardships for families fighting cancer, which Polo for Life and the organizations are responding to.
"Due to the extreme difficulties the world is currently experiencing, we could only imagine how it compounds the already horrific times families are facing," founder Brandon Phillips said. "So, it was an easy decision to allow our donations to be used to directly help families in this way."
In most childhood cancer cases, at least one parent stops working after the diagnosis to be with the child. Due to COVID-19, a number of families have seen the working parent lose their job because of the economic slowdown. The funds Polo for Life donated will also assist with this loss of income.
"We are very grateful to Polo for Life, which has allowed us to take the funds they raised for us in their Polo for a Purpose Event and put it toward emergency assistance for our families during this crisis," said Michelle O'Boyle, founder and executive director of the Kids Cancer Foundation. "As you know, many of our families are already facing financial difficulty. Now with the added COVID-19 crisis, many have also had to make tough decisions regarding their jobs and the risk of exposure to their child who is the most vulnerable during this crisis. For example, we have a mom whose young son was recently diagnosed with leukemia who left her job to care for her son. Because of the COVID-19 crisis, the dad lost his job, so they currently have no income. Thanks to the funding provided by Polo for Life, the Kids Cancer Foundation has been able to provide financial assistance for this family and many others who are finding themselves in similar circumstances."
Caitlin Stella, CEO of Joe DiMaggio Children's Hospital, expressed gratitude as well.
"Joe DiMaggio Children's Hospital Foundation is so appreciative of the support from Polo for Life," she said. "These funds will help patients and families as they fight serious medical issues. Polo for Life is truly making a difference at Joe DiMaggio Children's Hospital. We are grateful and look forward to a long-standing partnership!"
Polo for Life Inc. is a nonprofit organization dedicated to raising funds to help support pediatric cancer patients and their families. Its vision is to expand events to other communities and support local organizations by helping to fund child life programs or other programs offering financial support to families whose lives are impacted by cancer. Learn more at www.poloforlife.org.