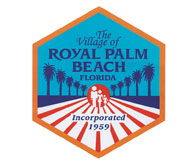 Happy Census Day 2020! By filling out the census, residents can help Royal Palm Beach. The 2020 Census occurs every 10 years and counts everyone. The census can be filled out online, by phone or by mail. All of the information provided is kept private.
"If I don't do the census, I would technically be invisible. The city won't get any money to pay for me. Last time 1 in 5 people weren't counted," wrote Aiden, on the census essay contest, given out to all seocond-grade students in Royal Palm Beach.
The census counts everyone living in your home on April 1. The information is used to give out governmental funds all over the U.S. These funds shape the community through schools, fire departments, roads and other programs. This adds up to millions going back to the Village of Royal Palm Beach.
A letter from the Census Bureau was mailed earlier this month. This letter contains a special code to be used when doing the census. The 2020 Census can be found online at www.2020census.gov. Today and everyday, it counts to count in Royal Palm Beach.
The Village of Royal Palm Beach, incorporated in 1959, provides municipal services to 37,934 residents. For more information, visit www.royalpalmbeach.com.