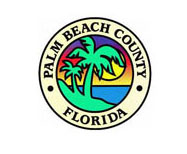 The Solid Waste Authority of Palm Beach County is asking residents to refrain from tree trimming during the month of April. While garbage, recycling and bulk waste remain on schedule, Palm Beach County residents are asked to delay major yard trimming until May. Doing so will allow waste haulers to focus on the reported 15 percent and growing increase in home garbage and bulk items.

Residents are also asked to securely tie all garbage in plastic garbage bags. This additional precautionary measure includes securing all personal hygiene products, used tissues, paper towel, sanitary wipes, face masks, gloves and similar items in plastic garbage bags, as it is not known whether the waste was handled by someone who is sick, caring for a sick family member or healthy. Garbage bags should be tied securely for disposal so waste workers do not come in contact with any potentially virus-contaminated waste.

The Solid Waste Authority of Palm Beach County has developed a COVID-19 web site at https://swa.org/632/6702/COVID-19-Updates.