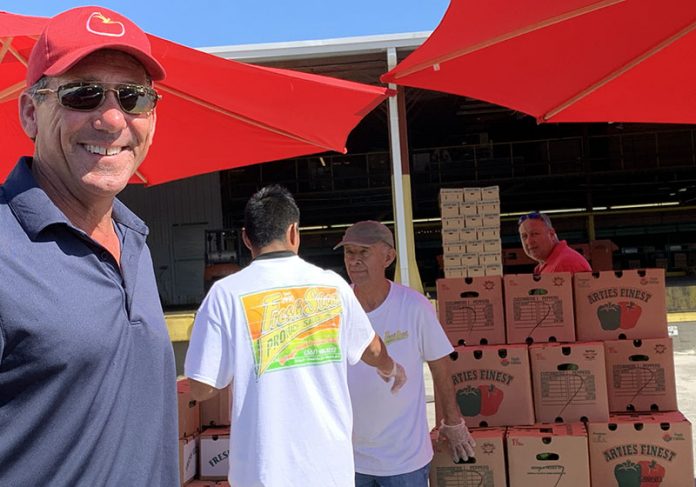 On Thursday, April 3, the Wellington Rotary Club picked up 15 boxes of fresh produce from Mecca Farms to be distributed to Palms West Hospital, Wellington Regional Medical Center and the Lord's Place Burckle Place East and West.
Located at 7965 Lantana Road, Mecca Farms has bulk boxes (25 pounds) of red and yellow tomatoes, green peppers, green beans, cucumbers, cubanelle and poblano for $10 each box, or they have a mixed box of red tomatoes, gold tomatoes, poblano, cubanelle, iceberg lettuce and corn. Someone takes your order, you pay cash, you do not exit your vehicle, someone packs your car and you exit.
As long as Mecca Farms continues to sell fresh vegetables to the public in bulk, the Wellington Rotary Club will do its part to donate this produce to the staff at local hospitals to show appreciation for all that they are doing in the community to combat the COVID-19 pandemic and get people well.