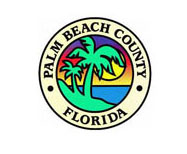 At a special meeting of the Palm Beach County Board of County Commissioners on Friday, May 15, the board agreed to re-open all public, municipal and private beaches, including beach parks, in Palm Beach County, effective Monday, May 18, with the following conditions and restrictions:
• Beaches will be open between sunrise and sunset only.
• People accessing the beaches must follow CDC guidelines by limiting gatherings to no more than 10 persons and distancing themselves from other parties by six feet.
• Beach operations at the county-owned South Inlet Park will follow restrictions for Boca Raton municipal beaches.
In other business:
COVID-19 — The Board received an update from Dr. Alina Alonso, director of the Florida Department of Health-Palm Beach County, on local COVID-19 testing efforts. To date, 47,103 county residents have been tested with 4,278 positive cases (9.1 percent). The statewide positivity rate is 7.1 percent. Testing for antibodies, thus far, has a very low positivity rate in Palm Beach County.
Hotels — The board discussed reopening hotel, motel and commercial lodging establishments in Palm Beach County and directed the Executive Policy Group to amend Emergency Order 2020-002A lifting the restriction that precludes these businesses from accepting new reservations for persons other than critical/essential lodgers.
CARES Act — The board received and filed the Coronavirus Aid, Relief and Economic Security (CARES) Act Relief Fund certification, which includes receipt of $261,174,823 received on April 23. The county has until Dec. 30 to spend these funds, which must be used only to prevent, prepare for and respond to COVID-19. The board discussed several proposed allocations, including $60 million for small business grants and $3 million for childcare assistance. The county's finance department was authorized to administratively process budget transfers within the General Government Expenses activity category with a maximum of $35 million to properly account for expenses by department and object.