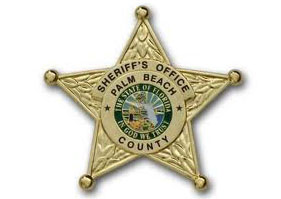 On Friday, May 29 at 12:35 p.m., Palm Beach County Sheriff's Office deputies responded to the scene of a badly decomposed body located by Indian Trail Improvement District workers in the area of E. Brighton Drive just east of Seminole Pratt Whitney Road.
When deputies responded to 16000 block of E. Brighton Drive, they met with a worker from ITID, who advised that he was grading E. Brighton Drive, a dirt road, when he smelled a foul odor coming from the tree line. He investigated the odor and discovered a partially decomposed human body.
Detectives from the Violent Crimes Division were sent to investigate the scene. Once the scene was documented by crime scene investigators, the Medical Examiner's Office removed the body and will perform an autopsy.
Detectives found no outward signs of trauma on the deceased's body. The deceased is a male. Positive identification is pending. This case will remain open pending ID and final autopsy. No suspect or motive is known at this time.