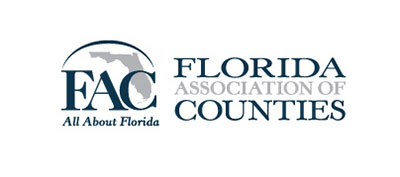 On Wednesday, June 10, Palm Beach County District 6 Commissioner Melissa McKinlay will be sworn in as president of the Florida Association of Counties.
McKinlay will be the first person from Palm Beach County to serve in this position since former County Commissioner Karen Marcus more than 20 years ago. The only other person from Palm Beach County to have held the post was former County Commissioner Carol Roberts.
Among other goals, the Florida Association of Counties is an important resource to preserve county home rule. In 2018, it enacted an action plan to protect home rule for counties and municipalities. Palm Beach County enacted its home rule charter in 1985.
McKinlay's understanding of legislative affairs, currently as county commissioner, as a former county legislative aide, and past experience with the Sarasota County budget department, should serve her well, said Assistant County Administrator Todd Bonlarron, who was McKinlay's boss before she was elected to the county commission.
"My experience with Commissioner McKinlay goes back a long way," Bonlarron said. "She has been just an incredible partner on so many different levels. I'm proud as I can be to have her as the president of the Florida Association of Counties. It's not easy to win a race like that in the State of Florida. You've got to have a real understanding about both our urban community needs and our rural community needs, and Commissioner McKinlay brings such a depth of knowledge, of understanding and incredible passion on both issues that affect our rural and urban communities."
Bonlarron said McKinlay is as attuned to state and federal government affairs as she is with local government. "That kind of dedication and understanding of issues will make her an incredible president of the association; a wonderful example of a Palm Beach County official rising to high levels in the State of Florida," he said.
The FAC's home rule advocacy reflects the diverse needs of both large and small counties in the state, he said.
"Working with an association like the FAC, you get a true understanding of the differences between counties," Bonlarron said, adding that he feels Palm Beach County could be a model for all facets of the state, with a rich urban area on the coast, farming in the west, as well as extreme poverty in the Glades area that McKinlay represents.
"Different constituencies have different priorities about what they want to be, how they want to govern themselves, issues that are important to them [and] issues that are important to their community," he said.
Loxahatchee Groves Town Administrator Jamie Titcomb, a former executive director of the Palm Beach County League of Cities, worked with McKinlay when she was a legislative aide.
"There's a certain level of exposure and influence and familiarity that comes with being named the president of a statewide organization," Titcomb said. "It's a platform, a communications platform, and a chance to work collaboratively on public legislation."
McKinlay was elected to the Palm Beach County Commission in 2014 and was re-elected unopposed in 2018. She will be term limited in 2022.
The annual FAC conference has been canceled, so McKinlay's swearing-in ceremony will be virtual. Learn more about the Florida Association of Counties at www.fl-counties.com.