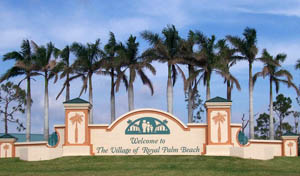 The Royal Palm Beach Village Council presented $1,000 scholarships to 10 graduating high school seniors from the community on Thursday, May 21.
Vice Mayor Jeff Hmara, liaison for the village's Education Advisory Board, which screens applicants for the awards, announced the presentation.
"The village scholarships are awarded to graduating seniors who reside in Royal Palm Beach," Hmara said. "They must maintain a minimum 3.0 GPA and have been actively engaged in their schools and also the community."
The Education Advisory Board interviews and selects the recipients of the scholarships.
"This is one of the primary functions of the EAB, and it is also one of our most enjoyable ones. I want to thank the members for doing such a great job," Hmara said. "Before going on, I think it is appropriate to address the elephant in the room. It is probably an understatement to say that this graduating class's graduation is going to be different from any others that I've seen, and hopefully from any others that we see in the future. Despite that, and maybe even because of that, we want them to know that we honor and appreciate this major accomplishment in their lives."
Graduating seniors receiving scholarships are: Allison Allianic of Cardinal Newman High School, Dylan Balkaran of Royal Palm Beach High School, Chloe Calderon of Royal Palm Beach High School, Sebastian Fernandez of the Dreyfoos School of the Arts, Paige Houck of Royal Palm Beach High School, Savanah Iman of Seminole Ridge High School, Paige Kercheville of Seminole Ridge High School, Jaiden Manuel of Royal Palm Beach High School, Kenjela Mullings of Suncoast High School and Olivia Sordelet of Royal Palm Beach High School.
Mayor Fred Pinto said there will be many stories told about the graduating Class of 2020. "Congratulations and continue to excel," Pinto said.
Money for the scholarships is raised with help from the annual Mayor's Golf Tournament.