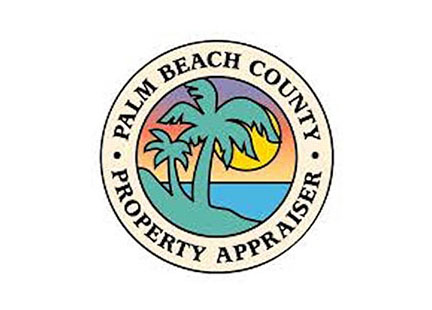 All four municipalities in the western communities show growth in property value estimates for 2020 over 2019, according to preliminary figures released by Palm Beach County Property Appraiser Dorothy Jacks last week, with some areas showing more dramatic growth than others.
Wellington had a fairly conservative 2.52 percent growth in property value, which was 1.87 percent before new construction was added. Property values in Loxahatchee Groves grew 7.28 percent (4.89 percent before new construction). Royal Palm Beach had an 8.19 percent increase (4.45 percent without new construction). The fast-growing City of Westlake showed a 104.11 percent increase (62.52 percent before new construction), but its total property value remains much smaller than the other communities.
Across the entire county, taxable property values have increased 5.51 percent from 2019 to 2020 (3.99 percent before new construction), for a total property value of $209.5 billion in Palm Beach County.
Wellington, with a total value estimation for 2020 of $8.86 billion, has the largest total value in the western communities, but a relatively small new construction value of $55.9 million.
Wellington Village Manager Paul Schofield said the small increase in Wellington's total value is due in part to the recent devaluations of the Mall at Wellington Green and the slowing down of new construction. He added that the figures are subject to change.
"The single biggest change in ours was commercial because of devaluation of the mall," Schofield said, explaining that the Mall at Wellington Green received two devaluations over the past two years totaling about $44 million. "Given that we're a community approaching buildout, [and] we've had very little in new construction, I'm not at all displeased with those numbers."
Schofield added that the devaluation of the mall reflects the overall depressed condition of shopping malls across the nation due to rapid changes in the retail shopping environment, amplified by closings due to COVID-19.
"Malls across the nation are in trouble," he said. "It is an industry that is trying desperately to reinvent itself. I would give [Wellington Green owner] Starwood [Retail Property Management] very high marks because they are rethinking what they are doing, and they are looking at a variety of things to make that property return to profitability. The fact that they were closed for months hasn't helped at all."
Royal Palm Beach Village Manager Ray Liggins said his village's strong numbers, with a total value of $3.21 billion, is attributable largely to new construction at new developments going up in the Southern Blvd. area.
"We had the new apartments at Southern Blvd. go online and new construction, and the other half was existing values going up," Liggins said. "When we have recessions, property values are probably one of the last things [to respond]."
He noted that during the 2008 recession, Royal Palm Beach property values did not hit bottom until 2011.
Total taxable property values in Loxahatchee Groves came in at $356.7 million, while Westlake chalked up $220.9 million.
A statement from Jacks said that Palm Beach County has shown strong growth overall the past year.
"The real estate market in 2019, on which we base our 2020 values, was strong. Good growth in the residential sector, along with increased new construction, led to a healthy increase for 2020," Jacks said. "My office continues to monitor the impact of the COVID-19 crisis, which will be reflected in 2021 property values."
Modifications to the 2020 estimates of taxable values is ongoing, as the Property Appraiser's Office is required by law to submit a preliminary tax roll to the Palm Beach County taxing authorities and the Florida Department of Revenue on July 1.
The estimates are based upon market conditions as of Jan. 1 and provide assistance as taxing authorities develop their budgets.