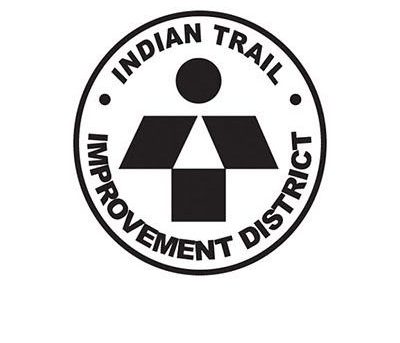 Indian Trail Improvement District legislative lobbyist David Ramba told the ITID Board of Supervisors on Wednesday, June 10 that Florida faces a serious revenue shortfall due to the COVID-19 pandemic, which will make getting money for projects difficult.
The money shortage will have an obvious impact not only on ITID, but statewide, Ramba said at a meeting held virtually.
"The last couple of months, since we last got together, things have changed financially in Tallahassee," he said. "They've changed all over the state. Interestingly enough, one of the main things we had to do after the session ended was to work with the governor's office to be able to create an opportunity for us to have meetings, such as this function."
June 30 is the current end date for allowing virtual public meetings, he said, although there is a possibility that Palm Beach, Broward and Miami-Dade counties may receive exceptions to continue virtual meetings.
"It does take a change in the provisions of general law to be able to do this outside of emergency circumstances, so we're still operating under executive orders. We're working hand-in-hand with the governor's office to be able to accomplish these meetings, so the government can continue to operate in these different times."
Closures started happening near the end of the legislative session, Ramba said.
"At the end of the session, it was a pretty solid budget. It was about $93 billion," he said, which was several billion more than the previous year. "State Rep. Rick Roth [R-District 85], your representative, was fighting for us the entire way."
ITID's primary goal was to pass a local bill authorizing the district to study the impact of a possible incorporation. However, that bill did not get out of committee.
"We got to a position in the state legislature where the Florida House of Representatives was basically at war with a lot of the urban cities and the coastal cities over things like plastic straws and regulations relating to things that are outside of their legal scope," Ramba said. "The cities would go ahead and institute those provisions, which required the attorney general of the state to sue to invalidate those ordinances."
He said the cities created a challenging situation in the legislature, which may have created blowback on the district's bill, Ramba explained, adding that he has invited Speaker-Elect Chris Sprowls (R-District 65) to come to The Acreage with Roth to show him the concerns and the manner in which ITID operates as a rural entity, and that it is willing to ask the voters if they want to consider incorporation in order to control actions outside the jurisdiction that impact the community.
"Folks in the Indian Trail Improvement District go to you for their complaints, for responsibility for everything, not only roads and drainage. All other actions of local government seem to rest in your lap," Ramba said.
He pointed out that there will be a bit of a shake-up locally with State Sen. Kevin Rader (D-District 29), whose heavily Democratic district covers southern Palm Beach County, announcing that he would not seek re-election. State Rep. Tina Polsky (D-District 81) is running against former State Rep. Irv Slosberg for Rader's seat.
"That's a surprise for the upcoming session this coming election, and that will be decided in the August primary," he said.
Although the state passed a $93 billion budget, Ramba expects that Gov. Ron DeSantis will veto a significant number of items due to an anticipated shortfall in sales tax revenue.
"What we're hearing out of the governor's office during the COVID is that with 79 percent of Florida's funding coming from sales tax, we expect the governor to look for a billion dollars in vetoes," Ramba said.