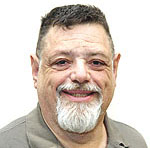 'I' ON CULTURE
Showtime's Penny Dreadful is a superb costume horror/drama. I had avoided it prior to the "great isolation" because, frankly, I generally don't like this type of drama. But I watched (and previously reviewed) the newer Penny Dreadful: City of Angels, liked it, and decided to catch up. I was pleased by the decision. This series is even better than the one based in Los Angeles.
It is based, in true gothic fashion, in Victorian London. And we have a cast of characters that fit the horror mood. Vanessa Ives (Eva Green) is a half-mad, tormented woman who takes refuge in the home of famed explorer Dr. Malcolm Murray (Timothy Dalton), who wants to use her to get his daughter Mina Harker back from a group of vampires. One of the other key people he enlists is Dr. Victor Frankenstein (Harry Treadaway), who happens to be fascinated with the difference between life and death and has to deal with his own Creature (Rory Kinnear), who casually kills and is immortal. When the doctor needs assistance, he goes to his old friend, Dr. Jekyll (Shazad Latif). And we wind up along the way dealing with a couple of werewolves, a lot of witches, the immortal Dorian Gray (Reeve Carney), who has a long flirtation with the female creature that Frankenstein creates, Lili (Billie Piper). Oh, and Dracula shows up, and there's a brief cameo by Lucifer. Even the Marquis de Sade's favorite character Justine (Jessica Barden) makes an appearance.
There are all sorts of quick looks and understated tension — after all, this is a British setting. Season one focuses heavily on the search for Mina with Dr. Murray. We get fascinating views of the Victorian London demimonde, the things that always lurked beneath the respectable cover that seemed to dominate. We begin to learn of the torment of Vanessa, who has spent time in a mental institution but still seems the target of every evil lord around. The key bad guy in the first season is the Egyptian god Ammon Ra, although we really don't meet him, but somehow Vanessa is the "Mother of All Evil" and their marriage will let evil rule the world. It doesn't happen.
The second season deals with a coven of witches whose leader Evelyn Poole (Helen McCrory) bewitches Dr. Murray and wants Vanessa for its evil end of giving her off to their leader Count Dracula. Dracula actually shows up in the third season, charming as ever, to win over Vanessa. There is also a subplot involving her lover/bodyguard Chandler taking place in the American west before a return to British shores. The whole thing sounds messy but is all done with charm and elegance.
The main reason for that is the superb cast. Green is exceptionally good in a role that has her walking the tightrope of barely hanging onto her reason. Her remembered scenes in the mental institution are harrowing. Josh Hartnett as sharpshooter Ethan Chandler, who has his own checkered past but becomes her bodyguard and supporter, is very strong. Dalton is strong. I liked Piper a lot. First she played Brona Crofts, a tubercular prostitute on the brink of death, but was turned into Lili Frankenstein, a fanatic feminist.
The standout actor, however, was Rory Kinnear. As Frankenstein's Creature (the British prefer that word to "monster"), he was, in many ways, the most human of all the characters. At the start he was a brute, a well-read one, but a sociopathic killer. As we learn more about the gentle man he had been before his "death," and the person he becomes over time, he becomes the tragic hero of the saga, almost always misunderstood and abused.
Director John Logan did a brilliant job with this three-year series. We are kept on the edge of our seat as his characters run through their paces. There were an incredible number of really well-done small parts, like tiny jewels, that set off the whole. Patti Lupone has several great scenes as Ives' shrink, Barden's Justine has a lovely scene near the end when threatened by Carney's Dorian where she chooses death over dishonor. Christian Camargo has a brief role as Dracula, playing him as a gentle man, at least on the outside.
Even better, Logan wisely recognized that this would work best as a limited series. It ends after 27 excellent episodes, having reached an ideal spot for an ending. This is a series worth going back and watching. Try it. It does have a brief bit of nudity and a few scenes of startling violence, but should be fine for most adults.