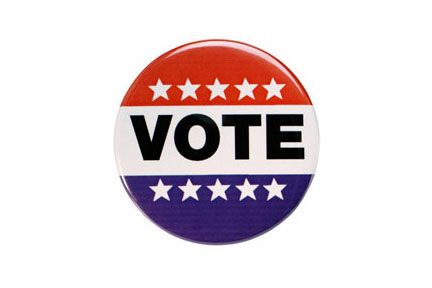 The Royal Palm Beach Village Council recently heard a report from Supervisor of Elections Wendy Sartory Link on the status of upcoming elections in light of COVID-19 limitations.
Link, who made her presentation remotely during the Thursday, July 16 meeting, said that a minimal number of polling places had been closed due to pandemic concerns, but all Royal Palm Beach locations remained open at present for the upcoming primary election.
"We have a lot going on with COVID-19," Link said. "We have the vote-by-mail ballots going out. We now have sent out more than 300,000 vote-by-mail ballots to residents. We're going to the polls on Aug. 18, and you're going to have early voting, which we have designated Aug. 3 through Aug. 16. I wanted to make sure that everybody knows we are doing everything we can to keep voters safe if they choose to go to the polls."
Poll workers will have their temperatures taken before working, will be outfitted with masks, gloves and face shields, and will wipe down polling booths after each use. Voters who do not have masks will be given one, as well as gloves if they so desire.
"We will also have hand sanitizer," Link said. "We will do everything we can, with social distancing as well while they are in line, if they want to go to the polls."
She added that voting by mail is an option to consider in lieu of voting at the polls.
"You can request a vote-by-mail ballot up until 5 p.m. on Aug. 8. It will be sent to you and will be postage paid to return," Link said. "For those who are concerned about the postal service, you can actually drop it off at any of our four offices, or during the early voting period, you can drop it off at any of our 18 early voting offices."
Mayor Fred Pinto asked if there has been an increase in vote-by-mail requests as compared to previous elections, and Link said it has approximately doubled, with the application time still open.
"We have seen a huge increase, but we are fortunate in Florida. We will be able to run double shifts, and the vote-by-mail ballots that we receive up to the day before the election… will be included in the first results, as well as the early voting results," Link said.
Pinto also asked if any polling places in Royal Palm Beach have been lost due to COVID-19 concerns, and Link said that was not the case in Royal Palm Beach, but some privately owned locations had withdrawn permission to allow voting there.
"Most of them are either churches, temples and residential clubhouses," she said. "The boards of directors have made the determination that they do not want to open up to voters."
She said her office has been able to locate alternative sites for most of the locations lost not far from the previous location.
Vice Mayor Jeff Hmara said he was voting by mail for the first time and had just received his ballot for the Aug. 18 primary. He asked if there was a difference in the vote-by-mail ballots and absentee ballots.
Link said there is no difference because in 2002, the Florida Legislature made it possible for everyone to vote by mail, and in 2016 it changed the term "absentee ballot" to "vote-by-mail."