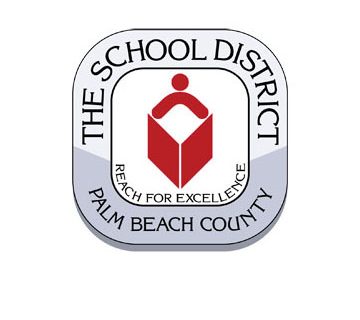 The Palm Beach County School Board on Wednesday, July 22 unanimously approved Monday, Aug. 31 as the new start date for students in the 2020-21 school year, beginning with distance learning, returning to classrooms in phases as the situation with COVID-19 improves.
The decision is subject to approval by the Florida Department of Education. The school district must submit its plan by July 31.
Superintendent Dr. Donald Fennoy said virtual learning has advanced from the initial systems put in place when schools were closed in March due to COVID-19.
"We all learned firsthand when the district shifted to distance learning last March that technology is and will be a fundamental goal for achieving our pillars of effective instruction and providing digital and vivid learning opportunities," Fennoy said.
He added that school district staff has been busy this summer updating many school campuses, paid for by the district's portion of Palm Beach County's one-cent sales surtax.
"Although we're starting this year in a distance learning mode of instruction, these districtwide improvements will make the return to our campuses that much more special when it is safe to resume personal instruction," Fennoy said.
The change of the start date to Aug. 31 also means that the school year will continue later into next spring, ending on June 18, 2021.
School Board Member Erica Whitfield said that she and other school board members considered the thousands of e-mails and other correspondence about the circumstances of schools re-opening, although some might not be happy with the final decision.
"I'm also super grateful to our teachers, who stepped up to the plate in the spring when we had the most uncertain of times and had to continue to offer their unwavering commitment and dedication to their profession and for our children," Whitfield said.
School Board Member Marcia Andrews said distance learning is not a substitute for in-class learning.
"It is our hope that we can get out of Phase 1 as soon as possible," Andrews said. "This is where we sit right now, and we're getting to do the best we can. We're all in this together, but parents, your voice is very powerful as it relates to your child."
She thanked the Boys & Girls Clubs of Palm Beach County and other agencies that offered additional summer programs in lieu of school summer camps.
"They helped our children academically, socially and emotionally," Andrews said.
School Board Vice Chair Chuck Shaw said the district has gone through circumstances that were unimaginable due to the pandemic.
"We need our children back in school, but we need to do it in a way that's responsible," he said.
School Board Member Dr. Debra Robinson, who led the charge for distance learning to start the school year, said she was thankful for the advice of the district's health advisory committee.
"Sometimes it is very affirming to me when I hear my professional colleagues saying what I said," she said.
School Board Chair Frank Barbieri said he had spoken with Florida Department of Health-Palm Beach County Director Dr. Alina Alonso that morning, who assured him that she would be available to provide whatever information the district needs to make decisions vital to the health of students and staff.
Read the school district's plan for re-opening schools at www.palmbeachschools.org.