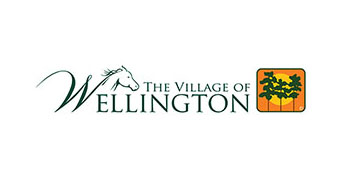 This July, join Wellington in recognizing National Park and Recreation Month, a time to celebrate the selfless, passionate and essential work of park and recreation professionals who provide services that are vital to a healthy community.
"July is a great time to highlight all the benefits park and recreation departments provide for our communities," Parks & Recreation Director Eric Juckett said. "Our parks and recreation staff works to enhance the quality of life of all village residents. They provide our residents with ways to connect with nature through our natural preserves and trails, which is more important now than ever with practicing social distancing. They are passionate about upholding Wellington's reputation as a great place to live, work, and play."
During this challenging time of social distancing, and with a priority on the health and safety of its participants, Wellington's Parks & Recreation Department is working hard to keep residents, of all ages, engaged and connected.
Whether by providing virtual classes and other at-home activities, offering safe summer camps, places to enjoy our natural environment, opportunities for physical and psychological well-being via parks and open space, or providing support through the Feeding South Florida Food Distribution program, the Parks & Recreation Department is committed to enhancing the quality of life of village residents through tough times.
Learn more about Wellington's parks and preserves at www.wellingtonfl.gov/parks, and explore the Virtual Recreation Center by visiting www.wellingtonfl.gov/virtualrec.