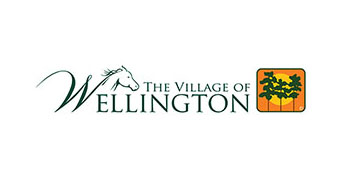 To make sure that local students are prepared for a great start to the 2020-21 school year, the Village of Wellington will host a Back to School Drive-Thru event on Saturday, Aug. 15 at Village Park from 8 to 11 a.m.
Registration is required. Students must be Wellington residents or attend a Wellington school in order to receive supplies. Registrations must be submitted through Eventbrite at www.eventbrite.com/e/wellingtons-back-to-school-drive-thru-event-registration-113666339080. Register early, as supplies are limited.
Village Park is located at 11700 Pierson Road. Enter through 120th Avenue South.
Students registered for the event will receive a backpack and back-to-school supplies made possible through partnerships with premier sponsor the Christopher Aguirre Memorial Foundation and supporting community sponsors the Wellington Community Foundation, the Wellington Rotary Club, Humana, Chick-Fil-A, Baptist Health South Florida and the Joe DiMaggio Children's Health Specialty Center.
Village Park will be closed to the general public until noon on the day of the event in order to accommodate one-way traffic. The entrance for the event will be located off of 120th Avenue South, with guests exiting the park at Pierson Road.
In an effort to make this a socially distanced and safe event, guests must stay in their vehicles. Wellington's Community Services staff will enlist the help of local sponsors to place the supplies in each vehicle. For more information, contact Wellington's Community Services Department at (561) 791-4796.