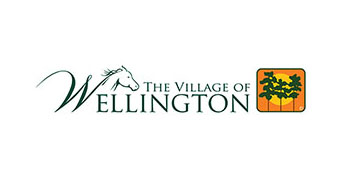 Food truck fans rejoice! Wellington Parks & Recreation is launching a new series of events called "Food Trucks in the Parks," featuring a rotation of your favorite food trucks at various park locations throughout Wellington. Select locations will feature either one or two food trucks each week, on Thursday evenings, from 5 to 7 p.m., beginning Thursday, Sept. 3.
Want to find your favorite truck? Check the events calendar at www.wellingtonfl.gov/events for the weekly listing of food trucks and park locations.
These are unprecedented times, and the village is excited to bring food trucks back to the community in a way that allows for proper social distancing and other CDC guidelines to be observed. All food truck guests are expected to follow all CDC guidelines and recommendations, wear a mask and be respectful and courteous to fellow attendees.
The following parks will host one food truck each week:
Amesbury Park, 2100 Amesbury Circle, Greenview Shores 2
Brampton Cove Park, 13446 Northumberland Circle, Greenview Shores 1
Dorchester Park, 1679 Dorchester Place, Greenview Shores 2
Hawthorne Park, 1550 Hawthorne Place
Essex Park, 1250 Essex Drive, South Shore 1
Field of Dreams Park, 12800 Peconic Court, South Shore 1
Margate Park, 12771 Buckland Street, Greenview Shores 2
Summerwood Circle Park, 1073 Summerwood Circle, Eastwood 3
The following parks will host two food trucks each week:
Azure Park, 949 Azure Avenue, Sugar Pond Manor
Foresteria Park, 903 Foresteria Avenue, Sugar Pond Manor
Greenbriar Park, 2975 Greenbriar Blvd.
Primrose Park, 1620 Primrose Lane, Sugar Pond Manor
Yarmouth Park, 13829 Sheffield Street, Greenview Shores 2