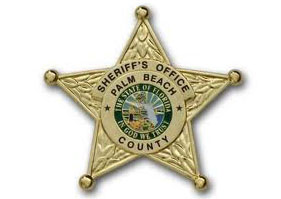 The Wellington Village Council unanimously renewed its contract with the Palm Beach County Sheriff's Office on Tuesday, Aug. 25, hearing a positive and upbeat report from PBSO District 8 Capt. Rolando Silva.
Silva presented crime rates that showed Wellington's is the lowest of neighboring communities of similar size. He then introduced Ashley Carseni, who is a juvenile assessment monitor deputy. She spoke about programs to help children who get in trouble with the law. Carseni's background is in social work.
"We want to protect residents and their property, but secondly, we want to help those juveniles we can," she said. "We want to rehabilitate juveniles and stop the behavior before it continues into adulthood."
Success, however, does not mean perfection. "I see any improvement in behavior as a success," Carseni said.
She gave examples of a juvenile who improves after three programs but was unsuccessful during the first two as making headway, or a student getting C grades who had previously been getting Ds.
Carseni also said the department deals frequently with runaways. "Runaways often suffer from mental illness, and we can get them the help they need," she said.
Silva said that the department remains committed to reducing crime, including burglaries often committed by juveniles.
Village Manager Paul Schofield noted the analyst that is used for people monitoring situations and activity around the community in real time. "It is the most significant force modifier we can use to increase safety," he said, pointing to the success of the license plate readers around the village.
Schofield added that Wellington had asked for changes in community policing and that the PBSO had made them immediately. Silva, however, reported that the "walk and talk" program of community policing is on hold during the COVID-19 pandemic.
Councilman John McGovern stressed that the local crime rate is exceptionally low.
"We see Wellington at the bottom of most categories, and where we are in the middle, it is a statistical tie," he said. "People know if they come into the community to commit crime, they are going to be caught."
Schofield said that the rate of solving crimes in Wellington is about 50 percent above the county and national rates.
One key area where Silva said the department would like to see decreases is in vehicle crashes. He said that the construction on Southern Blvd. has caused increased traffic through the village, and that accidents in shopping areas all increase the tally. "Accidents on Southern Blvd. are attributed to the Wellington totals, even though the drivers are just passing through," Silva explained.
Silva continued that the success fighting crime is due to collaboration with the village, good supervision and good strategies. He thanked the village for funding a community service aide to help with crash incidents. "Such resources help us do our jobs better," he said.
McGovern pointed out that more than half of the cases of car burglaries are situations where the items were not secured, and the car was not locked. He encouraged vehicle owners to lock their cars.
Councilman Michael Drahos said it was ambitious to set a goal of lowering crime because it is already so low, but cited two examples of success: the work that Carseni and her group do with juveniles and the complaint made by a resident at the last meeting that cars were speeding on his street. The matter was addressed the following morning.
"The residents, the PBSO and the council all work together," Drahos said.
Councilman Michael Napoleone agreed.
"We strive to have a better relationship with the police because it is better for the entire community," he said. "We have an involved police force."
Vice Mayor Tanya Siskind asked the PBSO to help get the message out that their programs are working. Silva said that his agency would help with public service announcements.
Mayor Anne Gerwig commented that the village wants to remain a place where new programs are tried out, such as the license plate readers, which have already paid dividends.
Silva added that body cameras would be coming soon. "We know the village will support it, and we want to be the best," he said.