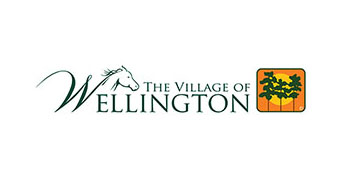 Wellington will launch its new utility billing system on Thursday, Aug. 20. Due to this change, there will be some limitations of service before the scheduled "go-live" date.
Payment processing is suspended through Aug. 20. Customers will not be able to make utility payments in person, online or through the village's interactive voice response system via phone.
Wellington asks customers to postpone making a utility payment. Payments by mail or dropbox, utilizing a check or money order, will still be available during this time, but will not be processed until after Aug. 20.
Wellington will not disconnect customers or issue late fees or penalties as utility staff works through the pandemic and the new billing system conversion.
Online payments in the new system will be made through a new online payment portal available beginning Aug. 20 at www.wellingtonfl.gov/utilities.
The first billing in the new system is scheduled for Aug 20.
The utility billing conversion will take approximately two full cycles to normalize.
During this process, Wellington is preparing for extensive call center and customer service demands. Customers may expect longer wait times during the initial transition phase.
All other billing departments, such as building, engineering, planning, code compliance and business tax receipts, will operate normally.
Once the system goes live, there will be some changes to normal operations. Village staff will provide user guides and assistance to keep customers informed.