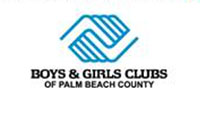 The Neil S. Hirsch Family Boys & Girls Club in Wellington is currently in the planning stages for two of its major events.
The 39th annual Wellington Golf Classic will include a golf tournament, live auction and awards reception on Friday, Nov. 6 with a noon shotgun start at the Wellington National Golf Club (400 Binks Forest Drive, Wellington). The price is $250.
The Wellington Golf Classic benefits the Neil S. Hirsch Family Boys & Girls Club, one of 13 Boys & Girls Clubs throughout Palm Beach County. The club emphasizes educational, vocational, social, recreational, health, leadership and character-building skills in a safe and positive environment.
Golf committee members include Todd Barron, Elliot Bonner, Michael Ferraro, John Hornberger, Ray Mooney, Mickey Smith, Max Westerman and Meghan Whitten.
The 33rd annual Wellington Dinner Dance "No Fuss Celebration" is planned for Friday, Jan. 8 at 6:30 p.m. with no tickets, no formal attire or fuss required. Join in for an online auction and call to heart celebrating local club members and the strides made throughout the pandemic.
Honorary chairs include Dr. Edward and Maria Becker, Joshua and Consuelo DeTillio, Dr. Richard and Julia Giroux, John and Julie Kime, and Charlene and Chris Ramos. Committee members include Angie Payne, Maria Becker, Dr. Collette Brown-Graham, Charlene Ramos, Susan Ferraro, Nicolette Goldfarb, Tracy Priske, Julie Khanna, Julia Giroux, Heidi Harland, Julie Kime, Consuello DeTillio, Kimberly Leland, Hillary Dobbs, Tawny Wolf, Jennifer Black and Dr. Daxa Patel
For more information on these events, contact Christine Martin at (561) 683-3287 or cmartin@bgcpbc.org, or visit www.bgcpbc.org.