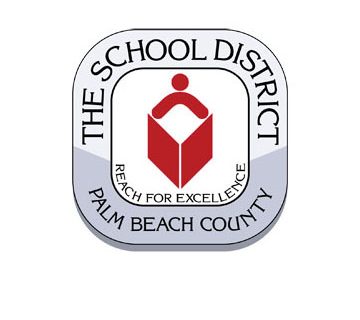 UPDATE: School buildings will re-open to students Monday, Sept. 21. Learn more here.
Despite an initial overloading of the school's computer system on opening day, Palm Beach County School Superintendent Dr. Donald Fennoy praised a successful opening of the school year with distance learning during a Palm Beach County School Board workshop on Wednesday, Sept. 2.
"As you may know, there were some portal issues at the start of day one," Fennoy said. "The district IT team quickly developed an effective work-around solution, and they collaborated with the portal vendor to determine the cause and solutions. The system was, quite simply, overloaded."
The glitch was resolved, and the system became operational again, Fennoy said, emphasizing that the current distance teaching system is much more effective than it was in the spring when schools had to close abruptly due to COVID-19
"I'm happy to report that the feedback from parents and staff certainly reflects that reality," he said.
On Monday, he and Deputy Superintendent Keith Oswald visited several campuses to greet staff and drop in on Google Meet sessions.
"Nothing will ever replace the effectiveness, personalization and socialization that in-person teaching affords," Fennoy said. "But I am very pleased with the work of our administrative academics team, principals, teachers and students."
He added that the district plans to return to classroom teaching as soon as conditions permit.
"With the number of COVID-19 cases on the decline, campuses may be opening for in-person instruction in the near future," Fennoy said. "When the time comes, parents who wish to continue with distance learning can certainly do so. Those of you who wish to return to campus can choose to have your children attend school for in-person instruction."
He said parents will receive a call from the school district official for each student they have in their household asking about their preference for distance or in-person learning.
"I know you have been asked this question before, but some time has passed, and we want you to have the opportunity to weigh in one last time," he said.
Parents who are unsure of their choice can visit www.palmbeachschools.org/reopeningschools for more information. They can also call (561) 969-5840 for general information.
Plans to resume athletic and extracurricular activities will be discussed at a board workshop meeting on Wednesday, Sept. 9.
"In the next few days, district staff will be meeting with principals, athletic directors, school police and others to review the proposed re-engagement plan," Fennoy said.
Fennoy added that he has heard the concerns of teachers and staff with immunodeficiency issues who are reluctant to return to classrooms.
"We will work with our employees to the best of our ability, but we must have our schools staffed," he said.
School Board Member Barbara McQuinn said she appreciated the Palm Beach County Commission's recommendation to the school board to tie-in to the county going to a Phase 2 re-opening, which starts on Tuesday, Sept. 8.
While the county suggested that the school district wait a few weeks before opening campuses, the current plan is to re-open a week after Phase 2 begins, which would be Sept. 15. However, that date has not been finalized.
"We're under a huge amount of pressure about withholding state funding that we must have to operate," McQuinn said. "That threat is real or unreal, but it certainly was perceived."