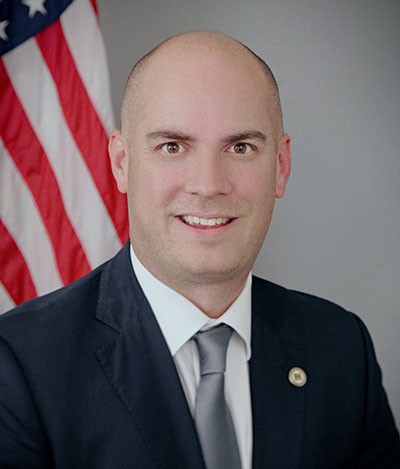 The law firm GrayRobinson PA recently announced that Wellington Councilman Michael Drahos has joined the firm as a shareholder in the West Palm Beach office.
"We are thrilled that Michael is joining our firm," GrayRobinson President & CEO Dean Cannon said. "Having grown up in Wellington and later serving on the Wellington Village Council, Michael has built a great deal of relationships and respect in the local community. Joining our medical malpractice defense team, I'm excited to see him put his trusted expertise in maritime, personal injury and wrongful death to work for our firm."
Drahos joins the firm's medical malpractice defense team, where he will focus his practice on defending maritime medical malpractice claims, including cases of catastrophic personal injury and wrongful death.
Additionally, Drahos brings valuable insight to the defense of litigation relating to medical devices from his experience handling medical negligence claims on behalf of healthcare providers. He has defended a diverse array of product liability claims and claims asserted against manufacturers of dietary and herbal supplements.
Drahos currently serves as regional counsel to one of the world's largest sports equipment and apparel companies. He frequently lectures on topics relating to maritime medical malpractice litigation at various cruise line industry seminars and conventions.
Drahos is dedicated to his community, having been elected to the council in 2016 for a four-year term, and being selected to serve as vice mayor from 2018 to 2019. He was recently re-elected unopposed to a new four-year term.
In 2012, he founded the Young Professionals of Wellington, an organization committed to increasing community awareness and promoting the social and economic interests of the community. Drahos maintains an AV Preeminent peer review rating with Martindale-Hubbell and holds a law degree from Nova Southeastern University's Shepard Broad Law Center, where he graduated with honors, and a bachelor's degree from Florida State University.
"GrayRobinson's 50-year legacy and extensive footprint throughout Florida and beyond initially attracted me to the firm," Drahos said. "After getting to know the culture and the people, I'm certain I will make a great home here for my practice at GrayRobinson."
Learn more about the firm at www.gray-robinson.com.