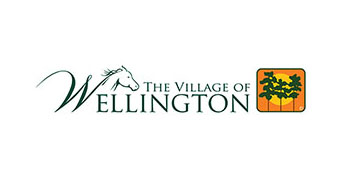 The Wellington Village Council on Tuesday, Sept. 8 approved the first reading of a $101.6 million budget for fiscal year 2020-21. The property tax rate was kept steady at the current 2.47 mills.
Property values in Wellington have increased by 2.9 percent to $8.9 billion, which means residents are likely to pay a bit more next year. The property value increase accounts for some $493,000 in additional revenue, or about a $17 hike on an average $300,000 homesteaded dwelling.
The ten-year average of the village's property tax rate is 2.47 mills, and it will remain at that figure, as the council previously pledged for five years. That pledge came before the COVID-19 pandemic reduced state revenue sharing for sales and gas taxes, and virtually eliminated parks and recreation fees and franchise fees.
Another hit that the village budget has taken in recent years is a drop in the value of the Mall at Wellington Green, from about $250 million two years ago to some $90 million currently, due mostly to the changing nature of the retail industry nationwide.
The total budget is $4.7 million less than the current year, but still uses some reserves to have a balanced budget.
"I have to say this is an extraordinarily conservative budget," Councilman Michael Drahos said. "There is nothing to question. I teased about that earlier, but it is true."
Village Manager Paul Schofield said that village staff projects a recessionary period over the next five years that will likely require reductions of approximately $25 million. "We have $9 million in current projected cuts, and that leaves $16 million more to reduce over four years," he said.
Mayor Anne Gerwig agreed that budgetary concerns are likely to be ongoing for a while. "We expect to have budget challenges in the future," she said.
Councilman Michael Napoleone commended staff for being able to maintain a high level of service while reducing the budget.
Councilman John McGovern warned against lowering taxes and then being left with an inability to operate properly.
"We don't reduce the 2.47 mills and then not have the money when we need it to maintain services," he said, while staff stressed that maintenance at the utilities was not deferred, so as not to allow equipment to deteriorate, necessitating future repairs.
Napoleone noted that current reductions included greater efficiencies created by the new computer system that went into use this year, not replacing staff reductions due to attrition and shifting staff to eliminate positions.
"No one was fired," McGovern stressed.
Other savings came from debt service efficiencies, recreational programs and operating expense reductions, as well as the Palm Beach Sheriff's Office maintaining its contract rate at existing levels, rather than a small increase as previously planned.
Schofield did say that there was some increase in the public safety budget for the real time crime analyst that monitors the license plate cameras throughout the village. "It is one of our biggest force multipliers," he said.
Drahos made a motion to approve the budget, seconded by Vice Mayor Tanya Siskind. The measure passed unanimously.
The second budget hearing and final adoption is scheduled for Tuesday, Sept. 22.
In other business:
• The council passed a housekeeping measure required by state law adopting the 10-year water supply work plan to amend the comprehensive plan to be consistent with the South Florida Water Management District. "This is the second reading, so there are no surprises," Napoleone said.
• Assistant Village Manager Jim Barnes reported that COVID-19 testing will continue at the Wellington Community Center, although numbers of participants have dropped off. He noted that the county is expecting a possible bump in the number of visitors to the testing site with school starting back up. To make an appointment for anyone 12 years old or above, visit www.wellingtonfl.gov/testing.
• The weekly food distribution on Tuesdays at the Mall at Wellington Green continues to provide vouchers for some 900 families for weekly donations and is planned to continue at least through October.
• Drahos wanted to make sure that residents near Winding Trails, where a measure coming before the council in the near future could permit covered equestrian arenas, were made aware of the discussion. "We want the full knowledge and input of the community," he said.
Schofield said that he expects the measure will be on the agenda for the next meeting, but only if drawings of how the covered arenas will look are presented.
• McGovern reminded those who haven't returned their Census 2020 form yet that there are only days left to respond to ensure the funds that have already been paid in are allocated properly to the village. "It is critically essential to respond," he said.
• Siskind reminded parents to go to their student's portal and let their school know if their child will be attending classes in person starting Sept. 21 so they will know who and how many to expect.