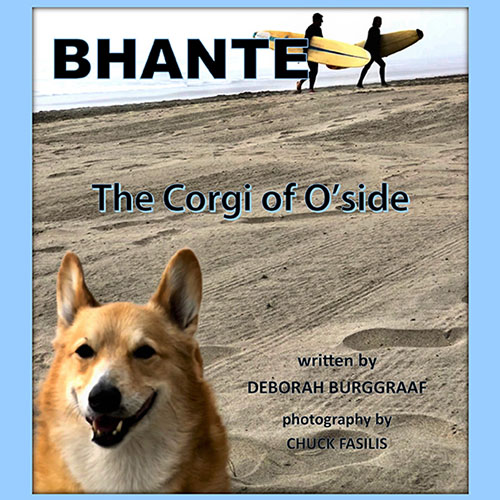 Local award-winning author and retired middle school teacher Deborah Burggraaf has announced the release of her 16th book, Bhante: The Corgi of O'side. This latest book follows Burggraaf's FAPA triple silver medal award-winning book, Miss Deacon and the Tale of William.
Burggraaf has once again teamed up with publisher Steve White of Protective Hands Communications in Riviera Beach to produce her first photo picture book for children and adults to enjoy. Set in the coastal town of Oceanside, Calif., Bhante takes readers on his daily stroll admiring the highlights along Coast Highway, while he pauses to welcome locals and tourists with his loving kindness.
The central character is a Pembroke Welsh Corgi who captures the hearts of all he meets. Bhante is a trained service dog, enabling him to enter many community venues. Bhante, along with his parents, walk out on the Oceanside Pier as joggers run and fisherman hope to make a catch. They saunter over to the Oceanside Harbor, shop at the local street market and savor a spicy Mexican lunch plate of tacos.
The book features photography by Chuck Fasilis. Books are available for purchase at www.amazon.com and www.dburgg.com.