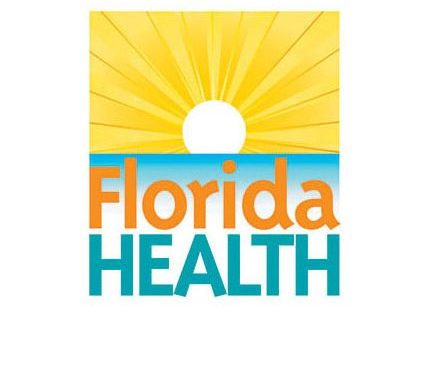 Palm Beach County continues to see a decrease in the number of COVID-19 cases and deaths, which Florida Department of Health-Palm Beach County Director Dr. Alina Alonso attributed to residents complying with CDC guidelines for social distancing, masks and hand washing.
In a report on Tuesday, Oct. 6 to the Palm Beach County Commission, Alonso said that the next big challenge will be health officials distinguishing COVID-19 cases from influenza, which is in season as of October.
"Something that we're going to be tracking quite a bit now is the influenza-like illnesses as we get into the flu season," she said.
Florida has reported a total of 717,874 cases of COVID-19, and 1,415 new cases and 44 deaths as of Oct. 5, with a total of 44,775 hospitalizations.
"The number of deaths continues to go down," Alonso said.
Palm Beach County remains in third place among counties in Florida with 47,153 cases and 74 new cases, behind Miami-Dade with 172,398 cases and Broward with 78,012 cases
"Florida is one of the states that continues to be in the red for the U.S. map, getting over 15,000 cases," Alonso said. "We're going to continue to see this number of cases going up as the pandemic continues. That is to be expected."
The Florida COVID-19 positivity rate is at 3.4 percent, and Palm Beach County is at 3.2 percent. Some Florida counties have higher rates, with Lafayette County at 14.1 and Miami-Dade at 6.3.
In Palm Beach County, new cases continue on a downward trend. From Sept. 14 through Sept. 20, the average was 184 new cases per day. From Sept. 21 through Sept. 27, the average was 127 new cases per day, and from Sept. 28 through Oct. 4, the average was 107 new cases per day.
"We have been able to do good contact tracing, and we're getting good cooperation from people as we call them," Alonso said. "We're up to above 80 percent at reaching them. At one time, we were really struggling with that."
However, Alonso said she is concerned about a recent increase in new Palm Beach County cases among the 5 to 14 age group, with several new cases bringing the total to 1,844. There have been no deaths in that age group, but 29 hospitalizations.
The 15 to 54 age groups remain with the highest number, with 7,522 cases among ages 15 to 24; 8,468 cases among ages 25 to 34; 7,442 cases among ages 35 to 44; and 7,174 cases among ages 45 to 54. The highest number of deaths remain in age groups over 65, with 228 deaths in the 65 to 74 age group out of a total 3,394 cases; 376 deaths in the 75 to 84 age group with a total of 2,268 cases; and 559 deaths for ages over 85 with a total of 1,835 cases.
Alonso said that the flu season, which started this month, will put a new twist in COVID-19 detection and tracing.
"Some people are calling this the 'twindemic,'" she said, adding that flu cases of types A and B have already been reported in Palm Beach County.
"That's unusual," she said. "We usually see influenza B a little later, more toward December."
The symptoms of flu are very similar to COVID-19. She urged people with flu-like symptoms to see their doctor rather than go to an emergency room because they will not be tested unless they are admitted. She also urged people to get their flu shots.
More information about COVID-19 in Palm Beach County is available at www.pbcgov.com/coronavirus.