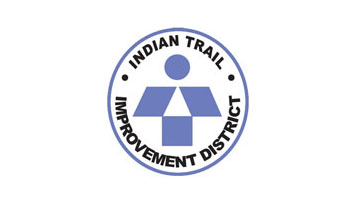 The Indian Trail Improvement District Board of Supervisors has approved four deputies to be on duty Halloween night along Citrus Grove Blvd. and at Acreage Community Park.
Last month, the board decided not to lend support this year to the popular Citrus Grove Trunk or Treat event, although it did open and light the park restrooms and hired deputies for crowd and traffic control last year.
At the Wednesday, Oct. 14 meeting, ITID Executive Director Burgess Hanson requested deputies at the Citrus Grove event and at the Acreage Community Park expansion area on Halloween to protect it from potential vandalism before it opens.
Acreage Community Park Project Manager Jim Orth with Craig A. Smith & Associates said work is nearly done at the park's southern expansion, and it is awaiting certificates of occupancy.
"A lot has happened at the park," Orth said. "Last week, we had the lights running at night. They put in some paver brick crosswalks that the county required at the last minute, and we started striping the parking lot."
He said they are on track to have all the buildings finished.
"They're working on the ceilings right now. They should be putting in the plumbing next week," Orth said. "We think by the end of next week, they'll be done with all the building work."
Landscaping is also nearly finished.
"We did a walk-through of the landscaping a couple of weeks ago," Orth said. "The contractor has ordered some plants."
He is looking at full completion late next week.
"We have a little cleanup going, and we're hopefully going to schedule a walk-through. If all goes well, by Oct. 30, the park will be for all intents and purposes substantially complete," Orth said. "The month of November will be primarily just going through the certification and [certificate of occupancy] process."
He hopes to have a complete CO by Dec. 1.
Hanson asked that an additional deputy be assigned to Acreage Community Park on Halloween to prevent vandalism. After conversations with ITID Attorney Mary Viator, Parks Director Elizabeth Ricci and PBSO Lt. Craig Turner, Hanson noted that surrounding municipalities are limiting Halloween activities due to COVID-19 concerns.
"What I'm going to be recommending to the board is that we still do not participate in the actual event," he said. "However, with discussions with Lt. Turner and to protect the works of the district, along with just some general safety for residents on Citrus Grove Blvd., I'm going to be recommending that we set up barricades as we have in the past."
No lights would be provided, and the restrooms would be closed, he said, also recommending that two deputies be assigned for crowd and traffic control, an additional deputy to guard Citrus Grove Park and a special deputy assigned to Acreage Community Park to prevent vandalism.
"We don't want anyone going in there with ATVs or dirt bikes on Halloween and destroying any of the landscaping, because that would set us back from a timeline perspective and could delay the inspections and certificates of occupancy that we are so close to receiving," Hanson said.
Supervisor Joni Martin made a motion to adopt Hanson's recommendations, which carried 5-0.