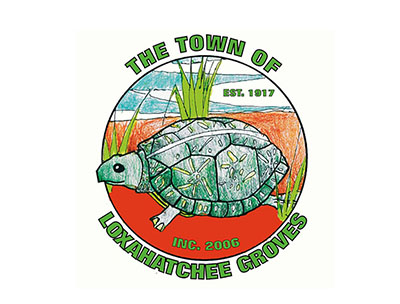 The Loxahatchee Groves Town Council agreed Tuesday, Oct. 20 to piggyback with the South Florida Water Management District on a contract with Lake & Wetland Management for aquatic weed control in town canals.
The council opted to go with Lake & Wetland Management for a one-year contract with an option for renewal. Other potential contractors did not appear to make presentations.
Stuart Fischer, co-owner of Lake & Wetland Management, said the Palm Beach County company has been in business for 29 years and does work with numerous local entities, including the SFWMD.
He and his staff had appraised the town's canal situation.
"We do basic exotic removal, aquatic applications for HOAs, municipalities and are contractors for the South Florida Water Management District," Fischer said. "We do a lot of work for the U.S. Army Corps. We did survey the waterways out here, and I know they haven't been treated in quite some time. You've got a lot of emergent vegetation."
Councilwoman Laura Danowski asked if the company has a snake mechanism for cleaning culverts, and Fischer said it does. It also does dredging and has a patented material for shoreline restoration.
Danowski said aquatic weed control has been a vexing problem for the town and asked what the best method would be to address the issue.
Fischer said the town's worst problem is with emergent vegetation rather than aquatic vegetation.
"That's what you have in your canal system," he said. "We can treat all your canals and be more aggressive at the beginning and then thin out the visits that are left."
This would have the company make fewer visits during the dry season and more during the rainy season.
Danowski also asked Fischer if he would work with canal bank maintenance crews to make sure their work is coordinated.
"The mower just went through last week and cut many feet of this emerging grass, which has now gone into the bottom of the canal, which after the rain that we've had is going to be this vast amount of muck," she said. "I realize that we're playing catch-up, and you're here to save us. I ask that you work in communication with our director of public works because he's got mowing schedules to deal with. There are a lot of moving parts."
Fischer said he would work out a plan with the public works department.
"We will report on what we did," he said. "Communication is the easy part, but it's also very important."
Mayor Lisa El-Ramey said the issue with the previous company was that it was spraying on the banks, and the banks were eroding.
Councilman Robert Shorr said he favored going with Lake & Wetland Management due to the current bad conditions in the canals.
"We've got to get this under control," Shorr said.
He made a motion to approve the piggyback contract, which carried 5-0.