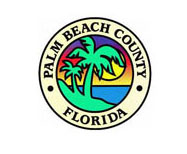 Palm Tran Public Transportation will be providing free transit on Election Day, Tuesday, Nov. 3. Palm Tran's fixed-route bus system, paratransit system known as Palm Tran Connection, and the dial-a-ride service Go Glades will all be free on Tuesday.
"Voting is your right and the cornerstone of democracy," Palm Beach County Administrator Verdenia Baker said. "Take Palm Tran free to the polls this Election Day. Come out and vote."
Riders may plan a trip by going to www.palmtran.org, downloading the Palm Tran app or calling customer service during business hours at: (561) 841-4BUS (4287).
Palm Tran has 159 buses serving 32 routes in Palm Beach County. Approximately nine million rides are taken on Palm Tran every year.