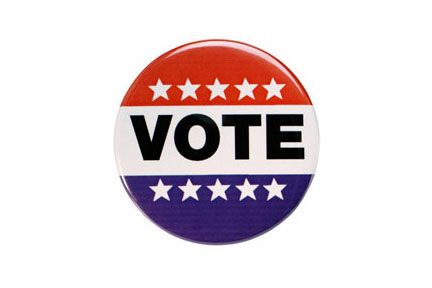 Early voting began Monday, Oct. 19 in Palm Beach County and across Florida. It will continue through Sunday, Nov. 1 at 18 sites in Palm Beach County from 7 a.m. to 7 p.m. daily, Supervisor of Elections Wendy Sartory Link said at a press conference held Friday, Oct. 16.
"We are continuing to see a large number of mail-in ballots coming in daily," Link said. "We have 463,675 mail-in ballots requested, and we continue to get mail-in ballots back daily. Just over 30 percent of voters in Palm Beach County have requested vote-by-mail ballots. We have 207,695 who have already returned their ballots."
Link reminded voters that return postage is included for those who return their ballots by mail and encouraged voters to get their ballot in the mail at least a week before Election Day on Tuesday, Nov. 3. Ballots can also be returned directly to one of the four Supervisor of Elections offices, early voting sites and secure mobile van locations.
Link said security will be watching at all early voting locations to see that there are no disruptions. Voters who have cast their ballots by mail can go to the Supervisor of Elections web site at www.pbcelections.org/voters/my-status to see if their vote has been processed and if there was a problem, such as an unsigned ballot.
Voters will also be able to go to the web site to see what wait times are. On Monday, the first day of early voting, the wait times were listed as less than an hour and a half for most sites, and no waiting at some more remote sites, such as Belle Glade.
Clearly marked Supervisor of Elections vans will also be set up outside the early voting sites and elsewhere for vote-by-mail ballots to be dropped off.
"Seventeen of them are at early voting locations," Link said. "The only early voting location where the van will not be is at the Belle Glade office, but we have a drop box there for that."
She reminded voters that the time to drop off vote-by-mail ballots will be 7 a.m. to 7 p.m., the same as early voting, although the four office locations have 24-hour security cameras.
"When we are not there, we don't want you just leaving your ballot on a windshield or something," Link said, pointing out that elections staff will be wearing Supervisor of Elections t-shirts.
Early voting sites in the western communities include the branch libraries in The Acreage and Wellington. Royal Palm Beach Village Hall is a mobile van ballot drop-off location.
Link noted that her office is still looking for poll workers.
"We want to make sure that with the pandemic, we have enough staff," she said. "We want to get people in and out. We're going to try to add some additional positions, maybe have people walking the lines — anything we can do to move things along quicker."
Link warned against misinformation calls to voters from people claiming to be from the Supervisor of Elections Office telling people that their ballots have not been received or that they need to cast another ballot.
"If you get these calls, please feel free to call our office," she said. "Know that we are checking the best we can to make sure that the information that we provide is accurate."