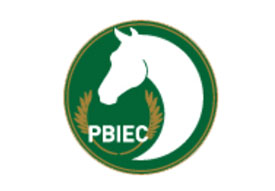 Despite last year's Winter Equestrian Festival being cut short by the pandemic, the event continued to provide a substantial economic impact to Palm Beach County tourism, according to a recent economic study. Although the final two weeks of the 12-week event were canceled, WEF participants and visitors generated 183,182 paid room nights for the county's lodging industry.
Fortunately for the county, during this period of spectator restrictions and prohibitions of spectators attending sports events, most tourism impacts generated by WEF come from its participants rather than spectators.
Adding to the 2021 WEF's beneficial tourism impacts will be an expansion of the event to 13 weeks from the normal 12 weeks. Still another benefit to tourism is an expected increase in riders and horses compared to 2020. Much of this increase will be generated by additional European riders. There are wintertime competitions in Europe held in indoor venues. These venues are canceling because of virus restrictions. A good number of those European riders will be coming to Palm Beach County to compete outdoors at WEF.
WEF is held annually at the privately owned Palm Beach International Equestrian Center in Wellington. It begins every year in early January. It is the largest annual equestrian competition in the world with nearly 7,000 horses coming from more than 42 countries and all 50 states.
WEF normally has 12 consecutive weeks of U.S. Equestrian Federation (USEF) and Fédération Equestre Internationale (FEI) sanctioned competitions. The 2020 WEF closed two weeks early because of the COVID-19 pandemic. However, the 2020 festival contributed $286 million and 3,063 jobs to the regional economy. This resulted in labor earnings of $88.1 million.
Most of the income and employment were generated from horse expenditures by participants (riders, owners and trainers) of $138 million ($20,346 per horse); visitor expenditures were $33.6 million. Visitors included non-resident participants and non-residents who visited WEF but did not participate in the competitions.
The average number of horses per participant was 3.86, with more than 50 percent involved with one or two horses. The average time participants spent at WEF was 2.91 months.
Equestrian Sport Productions (ESP) produces WEF, the Global Dressage Festival and polo at the International Polo Club at its three Wellington venues. Like other sports industries, ESP is facing challenges created by the pandemic. "We took Florida, Palm Beach County, CDC and United States Equestrian Federation COVID-19 guidelines and then expanded upon them," ESP President Michael Stone said. "Our protocols have the intimidating appearance of an encyclopedia. They've been highly effective in preventing and reacting. We've had only one case, and that was early on, and the barn area was shut down immediately. Contact tracing commenced and other procedures were immediately taken, and the case was successfully isolated."
There was some economic relief to the local economy provided by the equestrian industry in the months that followed the shutdown. Many teams from other states and from the 43 countries represented at WEF remained in Wellington following the shutdown because South Florida's weather was more desirable for horses and people than the weather back home. Further, because the pandemic shutdown was global in scope, there were no other competitions in which to compete. In addition, most Wellington-based equine teams depart for competitions around the world when WEF concludes. Again, because competitions were shut down worldwide, these teams remained in Wellington instead of traveling.
For a few months following WEF, the area had more than double the normal number of equestrians spending money in the local economy. "Once we had our comprehensive COVID-19 protocols approved by the USEF, we were then able to implement them for our spring circuit in June," Stone said. "Because we had strict protocol implementation, the riders, owners and others felt comfortable in competing, and we had nearly triple the number of entries as in past years."
There are many challenges facing local equine competitions. The most obvious being restrictions or outright prohibition of spectators and the resultant impact on the revenue streams they create.
Because WEF draws participants from around the globe, pandemic-related international travel restrictions could be a problem if they exist during key travel periods for international participants.
Unlike many other major sporting events and venues that contribute substantially to a community's economy, ESP's venues have been privately funded. Public sector support of WEF is limited to the Palm Beach County Sports Commission, which provides annual grants in the $100,000 range. This pales in comparison to an event like the Super Bowl. The subsidies and incurred costs by local governments for hosting the 2020 Super Bowl in Miami were estimated to be well over $10 million.
"The equine events provide tremendous economic benefits and are also great assets for hosting other sports events," said George Linley, executive director of the Palm Beach County Sports Commission. "We use equine venues during their off-season to host national competitions, such as field hockey tournaments, that generate economic benefits as well as raise the county's profile in the international sports community."
Wellington Mayor Anne Gerwig said that all stakeholders need to work together to protect this valuable resource as it faces challenges due to the pandemic. "The county's economy and businesses benefit greatly from the expenditures generated by equestrian participants," she said. "There is a need for all of us stakeholders, including the county and Wellington, to assess where we are and what we need to do to successfully jump into a challenging future."