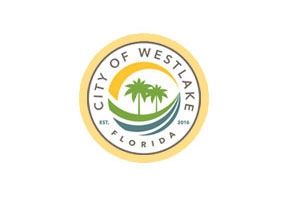 The Westlake City Council and the Seminole Improvement District (SID) Board of Supervisors held a joint workshop on Wednesday, Oct. 7 to iron out differences regarding the roles of the two bodies in the storm water review process.
Westlake Engineer Suzanne Dombrowski said the Westlake City Council requested a joint meeting for clarifications on what was happening in the community regarding storm water reviews and the role of SID and the city engineer after council members raised questions about the roles of both entities regarding land development approvals.
The Seminole Improvement District is a special district that predates the City of Westlake that provides drainage and utility services in the area.
Dombrowski and SID Engineer Ryan Wheeler gave a joint presentation on the background and information that goes into storm water reviews and the partnership between the two engineering departments.
City Attorney Pam Booker said that Westlake has certain responsibilities regarding storm water reviews based on county code, but SID Attorney Robert Diffenderfer disagreed, asserting that the city's charter and an interlocal agreement between the city and SID designates SID as the responsible body.
Westlake Councilman JohnPaul O'Connor asked what the liability of the city would be if the information SID provides is not accurate, and Dombrowski said it is not her responsibility to question another engineer's qualifications.
"As far as interpretations of the interlocal [agreement] and who does what, that would be up for us to get direction on," she said.
Wheeler said SID reviews all aspects of approvals in relation to city codes and the level of service requirements that are in Westlake's comprehensive plan.
"We are the ones ultimately responsible for making sure everything meets all those guidelines," he said.
SID Supervisor Dennis Church said he believes that the SID engineer does a sufficient job reviewing the applications, that the city engineer should simply check off on it, and that any further review would be costing Westlake money needlessly.
Westlake Mayor Roger Manning said there is a sense that there is a legal obligation for the city engineer to review some of the documents.
"When there is pushback to get them, that's an issue," Manning said.
Westlake Vice Mayor Katrina Long-Robinson said conflicts between SID and Westlake are not new.
"We have been going back and forth for a while now," Long-Robinson said. "We want to get this over with so we can move forward with the city at this point."
Westlake Councilwoman Cara Crump asked if the review question had come up recently or if it has been an ongoing issue, and Dombrowski said it came up at a recent meeting between her, the city manager and city attorney as far as the type of land being developed.
"It can't always be that clear," she said. "Just because you're developing a site, you have to take into account the conditions that are on the road… those boundaries got a little gray as far as who can do this and who can do this."
After more discussion, Westlake City Manager Ken Cassell said attorneys for both entities would give presentations to the council at its November meeting on the status of their conversations.