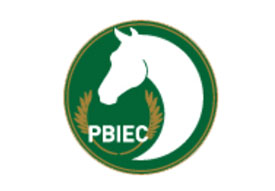 Through the support of the equestrian industry and the local community, the Great Charity Challenge, presented by Fidelity Investments, has acted as a catalyst for charitable giving over the last 11 years, distributing $14.8 million to 256 Palm Beach County nonprofit organizations.
Founded by the father/daughter team Mark and Paige Bellissimo in 2009, the initiative came forward as a way to increase funding to local nonprofits following the 2008 economic crisis, at a time when donations were scarce. COVID-19 is once again challenging community resilience, replicating the challenging situation of 12 years ago.
"Experts in all fields agree that the lasting effects of COVID-19 will be felt for months and years to come," event co-founder Mark Bellissimo said. "Not holding this event in 2021 simply isn't an option for our team at Equestrian Sport Productions and Wellington Equestrian Partners. We are going to make this happen!"
The application process to participate in the 2021 GCC opened on Monday, Oct. 26 and will remain active through 5 p.m. on Sunday, Nov. 15. At stake? A chance to win up to $100,000 on Saturday, Feb. 6, 2021 at the Palm Beach International Equestrian Center.
"Thanks to Equestrian Sport Productions generously covering all costs associated with the GCC, the event has been able to fundraise and distribute 100 percent of the funds back to local organizations," event co-founder Paige Bellissimo said. "In addition to providing much-needed funding, our strategy for 2020-30 also involves capacity building, enabling and building invaluable partnerships, as well as concentrating on amplifying the event's impact."
Based on a community needs assessment with the county, in partnership with local agencies and in direct response to the unique setting surrounding COVID-19, the event's 12th edition is committed to shifting a majority of its funding priorities toward local nonprofits who are directly supporting and assisting the most vulnerable and affected populations in Palm Beach County.
The following nonprofit categories will be eligible to be selected for funding in the main event, with a chance of receiving between $15,000 and up to $100,000: emergency health services; emergency children, family and senior services; emergency youth development and education support; emergency shelter and homeless services; emergency food support; and emergency veteran services. The GCC board and vetting committee will also review nonprofit organizations experiencing a critical expansion of service delivery in response to increased demand due to COVID-19.
Following the format of previous years, and to guarantee transparency, up to 20 pre-vetted organizations will be randomly selected via the event's famous lottery-style drawings. Additional smaller grants will also be awarded, via a random selection process, to nonprofits who do not meet the above criteria but pass the GCC's vetting process. These grants will range between $1,000 and $10,000.
If you know of a deserving Palm Beach County-based charity, have them visit www.greatcharitychallenge.com for more information regarding application requirements and the event's unique selection process.
To view how funding from the 2020 event impacted the community, visit https://bit.ly/3chfv1r.
For additional event information, including information about the application process and sponsorship opportunities, visit www.greatcharitychallenge.com. You can also find the event on Facebook and Instagram.