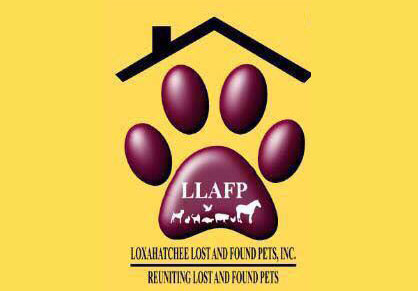 Loxahatchee Lost and Found Pets will host a bazaar with about 30 vendors on Sunday, Dec. 6 from 11 a.m. to 3 p.m. in the Publix shopping center at Orange Grove Blvd. and Seminole Pratt Whitney Road. The event will be located between Burger King and PNC Bank.
"We do a bazaar once a month," said Gail Pennetta Bass, an administrator of the group founded in 2012. "We do it to get donations and funds for Loxahatchee Lost and Found Pets, and also to provide some support for our local vendors to help with the community."
Adoptable animals will be there to find a good home, although Bass cautions people about adopting during the holiday season due to distractions that might take away from having a new animal in their home.
"Sometimes we have the different rescues like Barky Pines and Pet Haven," she said. "We will have two cat rescues coming to this coming one."
The organization works closely with local shelters and rescues, which include finding temporary homes until an animal's real home is found. "If a dog is found and we can't reunite it, we usually follow up and try to get it into a rescue, which we've been really successful in," Bass said.
Especially since the pandemic began, when many people are unemployed, the organization also supports people who cannot afford to purchase animal food.
"We do provide medical for emergencies if they have gone through all their resources and need help," Bass said, adding that they've set up GoFundMe programs for people in need. "Our members are just awesome. They are always there to help."
Loxahatchee Lost and Found Pets has grown to more than 40,000 followers on Facebook.
"We've kind of branched out," she said. "We have members from all over the country, and some of them are from out of the country just to enjoy the group."
She estimated the group reunites about 75 pets a month. It also has a donation pantry for people to drop off animal food, bedding and other items to give to pet owners in need. The organization often has coupons available for reduced rates on spaying and microchipping.
Bass added that four of the moderators in the group have scanners to detect microchips in animals that have them. "It has really been 80 percent happy endings," she said.
Loxahatchee Lost and Found Pets also works with residents to control feral animal populations by supplying traps to capture wild animals.
"I just lent four out for some kitties to be trapped, so in addition to the lost and found, there are so many more things," she said. "It's good to help the community. That's the best feeling you can have, and that they have somewhere to go to ask for help."
To learn more, search for Loxahatchee Lost and Found Pets on Facebook.